Nicole Bedard
Student Success Coach
Contact Info
913-307-7349
nicolebedard@ksu.edu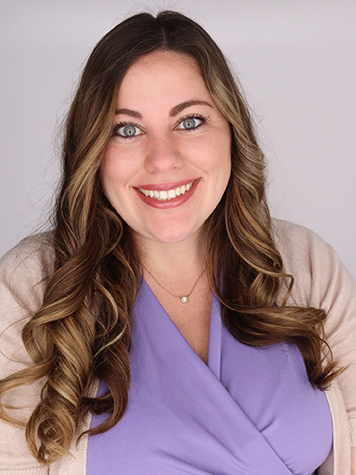 Nicole Bedard is a student success coach at K-State Olathe.
In this role, she focuses on building relationships with learners to support them throughout their academic journeys from first inquiry through successful completion of their program and beyond. Student support doesn't end at graduation, so she also hosts professional events designed to support alumni with networking and professional development.
Bedard works with graduate students in horticulture with an emphasis in urban food production and adult learning and leadership, as well as undergraduate students in personal financial planning and hospitality management bachelor's degree completion programs.
Prior to joining the team at K-State Olathe, Bedard served as a College Now administrative assistant for Johnson County Community College, where she worked with adjunct faculty members and assisted with operating the dual enrollment program. This program is designed to support high school students and enable them to take college courses prior to graduation. Bedard also coordinated professional development events for the College Now program and supported College Now instructors who worked in the local high schools, as well as the College Now liaisons at JCCC.
Additionally, Bedard volunteered as an Active Minds advisor at JCCC, where she helped facilitate the community college's student chapter of the club and provided guidance to students on the club's executive committee.
Her other experience includes working as a pre-K teacher at Cadence Education Montessori Preparatory Academy in Overland Park, Kansas, for nearly three years. Bedard also served as a patient access associate for Chapters Healthcare in Tampa, Florida and as a case manager at Bay Area Youth Services. Additionally, she worked as a senior division screener for the Agency for Community Treatment Services.
Bedard earned her master's degree in academic advising from Kansas State University and her bachelor's degree in psychology from the University of South Florida.
She joined K-State Olathe on June 13, 2022.