Veterinary Biomedical Science
Earning a Veterinary Biomedical Science master's degree positions students to be top-level scientists and administrators, as it provides an in-depth understanding of animal physiology, diseases and their relevance to human health framed within an interdisciplinary approach to enhance problem-solving skills.
Program Overview
The M.S. in Veterinary Biomedical Science program prepares early-career students for jobs related to animal health and provides advanced training for working professionals interested in expanding their knowledge and skills in animal health. Students learn about animal physiology and important diseases affecting animals today, while developing a stronger appreciation for animals and their relevance to human health. Graduates also are prepared to be the next generation of leaders
in animal health — having the interdisciplinary skills in technology, business and more to solve problems in industry, academic institutions or governmental agencies.
With the thesis and non-thesis options and a variety of emphasis areas in the program, students can design an advanced degree that best fits their interests and professional goals.
Program features
Work with experts in a variety of disciplines.


Tailored for working professionals with evening, weekend, online and on-campus class options.


Immediately start coursework before becoming fully enrolled in the program.



Flexible, customizable program of study.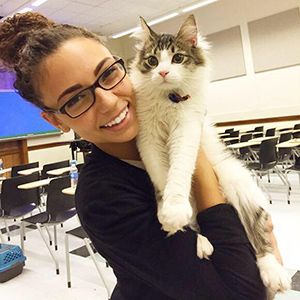 Alumni Success Story
Learn how Brittany Wilhite is advancing her career goals with a M.S. in Veterinary Biomedical Science degree. | Learn more
Career Pathways
By gaining increased knowledge and skills in animal health through the program, graduates are prepared for careers in the animal health industry, an academic institution or at a state or federal agency.

A majority of our enrolled students are seeking advanced training to become top-level scientists and senior-level scientists.
Employment in the region
Currently, one out of every three animal health jobs in the U.S. is based in the

KC Animal Health Corridor, which stretches from Manhattan, Kansas, to Columbia, Missouri.


Kansas City area companies account for nearly 32 percent of total sales in the global animal health market.


Spending is expected to grow significantly for health-related products and medications for animals.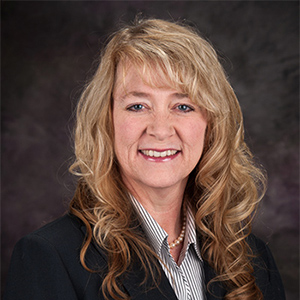 Paige Adams, Ph.D., D.V.M.
Teaching Assistant Professor of Veterinary Medicine