Academics
Kansas State University Olathe offers master's and doctorate degrees, graduate certificates and a bachelor's degree completion program that are in-demand in the Kansas City metro area. With academic programs focusing on animal health and nutrition, food safety and security, and education and leadership dynamics, our students are able to hone their scientific and technical skills while mastering business and leadership practices that will advance their careers and their organizations.
Not sure about your educational path? You can work with advisors to explore graduate degrees and certificates that match your interests and career goals.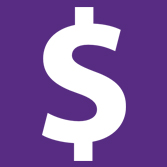 Scholarships for New Students
From March 26 - April 6, the Olathe campus and its partners are offering four $500 scholarships to new students applying to academic programs for summer or fall 2019. | Learn more
K-State Olathe offers master's and doctoral degree programs that offer you endless opportunities to succeed.
K-State offers a hospitality management bachelor's degree completion program at the K-State Olathe campus.
Graduate certificates help enhance your technical and professional skills to advance your career.
Our faculty are industry-focused and are experts in their field.
See scholarships, grants and loans available to students.




Reach your career potential with a degree from K-State Olathe


Join K-State Olathe faculty and staff for an informal information session or webinar about our academic degrees. Learn more.