Master of Agribusiness - Animal Health Cohort
Be a trusted business leader at your animal health company.
The Master of Agribusiness is a flexible, online business-focused graduate degree for animal health and companion animal professionals. This program is not an MBA in agribusiness and not a M.S. in Agricultural Economics, but rather a professional degree program training managers for one of the most rapidly changing industries today.
The 42 credit hour Master of Agribusiness program equips you with the business, policy and regulation knowledge and skills to make better economic decisions for small and large businesses in the animal health, companion animal, food and agribusiness industries.
Program features
Award-winning, industry-centered, distance education degree program.


Program flexibility enables students to continue working full-time, even for those who travel frequently.


Students who have earned a Master of Agribusiness degree from K-State will have developed and synthesized a portfolio of skills to:

Approach problem-solving using a combination of analytical and quantitative tools and apply solutions to firm-level problems.


Understand how to effectively use computer and information technologies to increase efficiency in the workplace.


Refine verbal and written communication skills to effectively guide organizational change and manage a diverse workforce and clientele.


Identify opportunities for competitive advantage through strategic value chain analysis.

Program Delivery
This is a mostly distance education degree program. The on-campus portion of the program is held at K-State Olathe in August and October of each year. These on-campus sessions meet for one week at a time. Time on campus allows you to meet classmates and faculty, train with technology, interact with industry leaders and present in groups.
How is coursework delivered?

Coursework is done through the Internet, flash drives and live online recitation sessions.
Curriculum
The program combines business, management and economic curriculum with a focus on working professionals in the animal health, companion animal and agribusiness industries.
Browse the courses in the MAB program and see an example of a program structure.
In addition to the traditional material covered, the "Economics of the Global Animal Health Industry" elective course further customizes your curriculum. This enhances your ability to apply management and strategic skills to the challenges of a rapidly changing environment within the animal health industry.
Course topics
Introduction to computer decision tools for agribusiness


Agribusiness financial management


Applied agribusiness logistics


Applied agribusiness economics


Optimization techniques for agribusiness


Agribusiness risk management


Applied econometric analysis


International agribusiness policy analysis


Behavioral management theory


Marketing concepts and research


Advanced food and agribusiness management


Seminar in agricultural economics analysis


Comparative food and agriculture systems


Economic issues in the global animal health industry


Master's thesis research

Stackable Credential
Further your knowledge — and resume — with stackable credentials in the form of a graduate certificate.
The Animal Health Management Graduate Certificate is a 20 credit hour program that equips current and future professionals with knowledge and technical skills in agribusiness, economics, policy and regulation — core competencies that employers in the animal health industry say many employees are lacking.

Career Outcomes
Master of Agribusiness graduates have earned significant positions as CEOs, vice presidents, senior directors and CFOs in animal health, food and agribusiness businesses. These roles are in the following fields:
| | |
| --- | --- |
| Sales | Risk management |
| Research | Communications |
| Marketing | Supply chain management |
| Trading | Veterinary medicine |
| Finance | Animal health |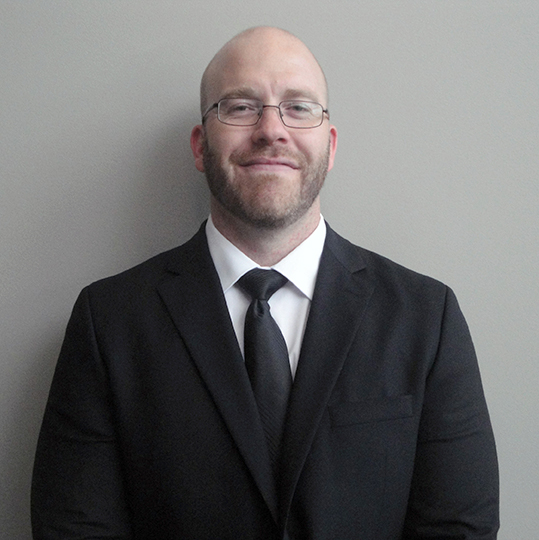 Alumni Testimonial
"I was looking for a business-oriented program that would still have relevance to my job in the animal health industry, and this program met those requirements. With a background in biology/microbiology from my work and undergraduate degree, I have not had much experience on the business side of the industry, and this program is teaching me to think deeper on business issues that I had not previously considered."
-Zach G.