March 28 community partner event spotlights education opportunities to Latino families
Friday, Feb. 28, 2020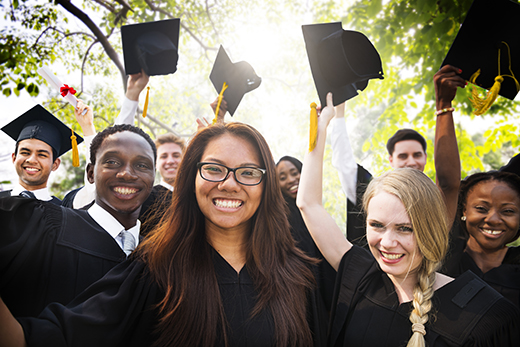 "Latinos Hacia la Universidad" is 10 a.m. to noon on March 28. The bilingual event provides Latino families with information about and pathways into 21st century programs, community colleges and universities.
OLATHE — Schools and community organizations in Greater Kansas City are teaming up to spotlight pathways to higher education specifically for Latino families.

"Latinos Hacia la Universidad," or "Latinos to College Kansas," is 10 a.m. to noon on March 28 at Kansas State University's Olathe campus.

The event is geared for families with students who will be entering high school or who currently have a high school freshman, sophomore or junior. Information and resources about 21st century programs and other high school preparation programs in area high schools, community colleges and universities in the region will be available in both Spanish and English. Translators also will be present.

"Latinos Hacia la Universidad" is a community effort that reaches into some of the education, community and faith-based cornerstones of the Latino community, said Laura Loyacono, director of community and education engagement at K-State's Olathe campus. For example, one of the collaborators is Father Hermes at St. Paul Catholic Church in Olathe, who oversees a large Latino membership and has held college fairs at the church following Mass.

The event is a collaboration by K-State and Johnson County Community College; Kansas City Kansas Community College; the Hispanic Development Fund of Kansas City; KC Degrees; the Kansas State College Advising Corps; Shawnee Mission, Olathe and other local school districts and private schools; Olathe Chamber of Commerce; the Regional Workforce Intelligence Network of Greater Kansas City; St. Paul Catholic Church; University of Missouri-Kansas City; Avila University; and the Kansas Workforce Partnership.

The idea for "Latinos Hacia la Universidad" came from the Olathe Chamber of Commerce and its Workforce Advisory Committee.

While information about K-State and other universities will be available, the time is meant to showcase the various education opportunities at high schools and community colleges and how those dovetail into bachelor's degree programs at universities, Loyacono said.

"We know that an increasing number of students, particularly first-generation students, may take a more circuitous route to get their bachelor's degree," Loyacono said. "Many students are going to community college first. We want them to know that we'll be ready to welcome them when they're ready to come — whether that's out of high school or community college."

Activities kick off at 10 a.m. Attendees will have 20 minutes to visit with exhibitors about academic information relating to high school, community college and college.

A short welcome and panel discussion are at 10:30 a.m. A college graduate, parent and high school student from the Latino community will share some insights about their college journey with attendees. The panel will be moderated by Madai Rivera, assistant director for student engagement at K-State.

Breakout sessions begin at 10:45 a.m. One session is about what parents and students can do to prepare for college. It will cover grades, elective classes in high school, earning college credit in high school and more. The other session is about how to save and pay for college. Attendees will have time to attend both sessions.

The event concludes with time for attendees to ask questions about information introduced throughout the morning. Families also will have the opportunity to win door prizes at the end of the event, such as gas, grocery and restaurant gift cards.

STEM-based activities are being offered to younger family members during the breakout sessions. Additionally, scholarships will be awarded to middle school students to cover the cost of attending one of K-State Olathe's STEM summer camps on food and animals.

"We want to support this growing population's desire to see their children do well," Loyacono said. "College fairs can be intimidating because there is a lot of information that's new and being presented all at once. We'll have a comfortable environment that bridges language and cultural barriers so they can get to know the many options for postsecondary education that are available when they're ready for it."

Learn more about "Latinos Hacia la Universidad" at olathe.k-state.edu/universidad.