Two student recruiters appointed to K-State Olathe
Tuesday, June 14, 2022 | Written by Greg Tammen
OLATHE — Nicole Bedard and Elsa Del Pilar Croft are joining Kansas State University's Olathe campus as admissions counselors.

As admissions counselors, Bedard and Croft will work with students at K-State Olathe — the majority of whom are working professionals — from the beginning of the admissions process through enrollment and program completion. They will actively recruit students to grow program enrollment and match interested students with a program that best fits their career goals.

"We are very happy to welcome Nicole and Elsa to the K-State Olathe team," said Kimberly Voight, director of student services. "Both have backgrounds working in higher education and their experiences complement one another and align with the types of academic programs offered at K-State Olathe. We look forward to Nicole and Elsa helping our young campus grow its student enrollment."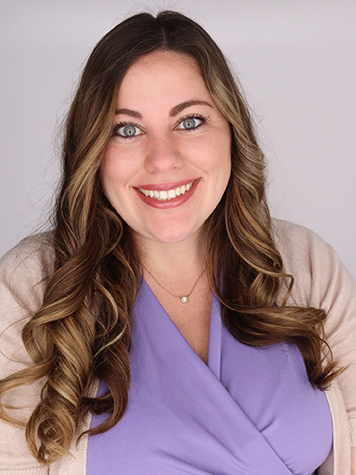 Bedard, who began June 13, will primarily recruit for the school counseling, horticulture with an emphasis in urban food production, adult learning and leadership, food science and hospitality management bachelor's degree completion programs.

Prior to joining the team at K-State Olathe, Bedard was a College Now administrative assistant for Johnson County Community College since August 2021. She worked with adjunct faculty members and assisted with operating the dual enrollment program that enabled high school students to take college courses, coordinated professional development events for the College Now program and supported College Now instructors who work in the local high schools as well as the College Now liaisons at JCCC. She also volunteered as an Active Minds advisor at JCCC, wherein she helped facilitate the community college's student chapter of the club and provided guidance to students on the club's executive committee.

Her other experience includes working as a pre-K teacher at Cadence Education Montessori Preparatory Academy in Overland Park, Kansas, for nearly four years; and in Tampa, Florida, as a patient access associate for Chapters Healthcare; as a case manager at Bay Area Youth Services; and as a senior division screener for the Agency for Community Treatment Services.

Bedard earned her master's degree in academic advising from Kansas State University and her bachelor's degree in psychology from the University of South Florida.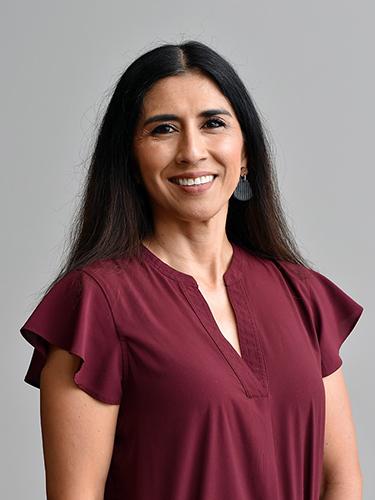 Croft, who starts June 27, will primarily recruit for the professional science master's degree and animal health-related degree programs.

Croft comes to K-State Olathe from MRIGlobal, where she worked as an executive administrative assistant since 2018. Her duties there included assisting the vice president of research operations and the resource directors for life sciences, physical sciences, engineering and infrastructure; coordinating travel accommodations and business meetings; preparing local and travel expense reports; and more.

Before joining MRIGlobal, Croft served as the program assistant at K-State's then newly established Food Science Institute for 17 years. In that role, she helped the institute recruit undergraduate and graduate students both domestically and abroad. She also developed materials that supported these recruitment efforts.

Croft received the Spotlight Award from MRIGlobal in 2018, 2021 and 2022. She also was named K-State's Department University Support Staff Employee of the Year in 2015 and 2016; Department Classified Employee of the Year in 2011-2014; Classified Employee of the Year in 2006-2008 and 2011; was a 2011 Meritorious Service Award Recipient; and was recognized for 15 years of service as a support staff at K-State.

She earned her B.S. in Family Studies and Human Services from K-State and was an Honorary Certificate Class XI Leader in the Kansas Agriculture and Rural Leadership program.