A full house at K-State Olathe's Presidential Social
Friday, March 25, 2016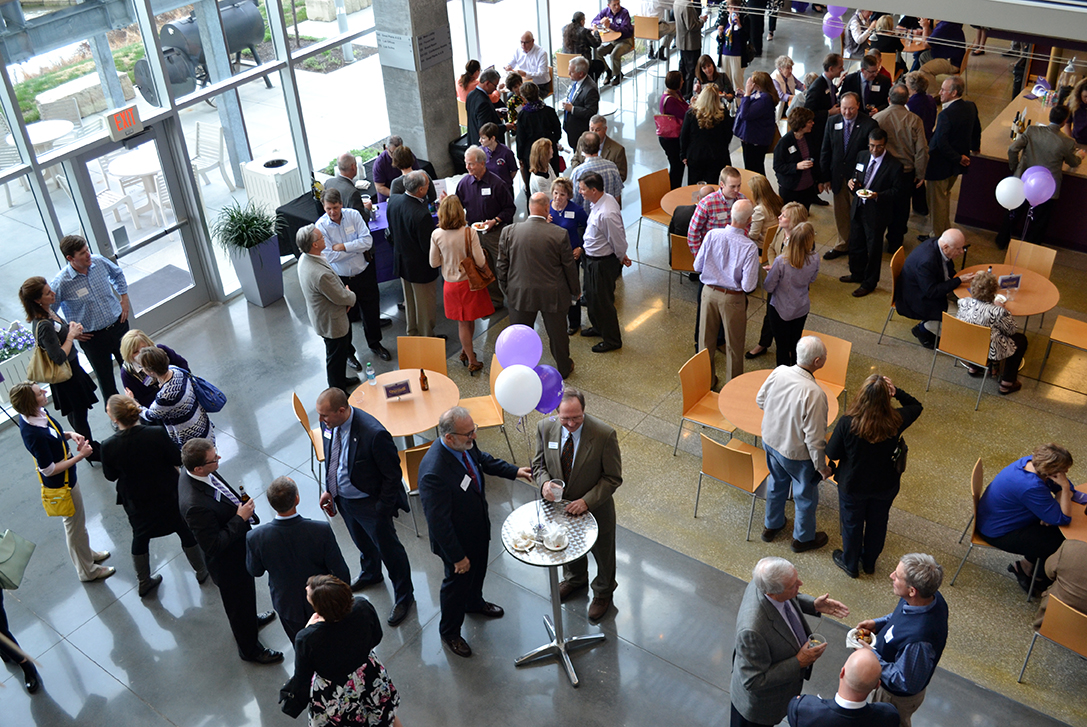 K-State Olathe hosted a Presidential Social with Kirk Schulz, K-State president, and Ralph Richardson, interim dean and CEO at K-State Olathe.



Kansas City's purple pride was evident as nearly 200 people turned out for the Presidential Social at the Kansas State University Olathe campus on March 23. Audience members included alumni, local elected officials, organization directors, industry leaders, K-State deans and fans.

A social mixer kicked off the event, which was followed by remarks from Ralph Richardson, interim dean and CEO of K-State Olathe, and Kirk Schulz, university president, about university and campus progress. A short question and answer session concluded the event, with many audience members opting to tour the campus or continue mingling.
"It was a marvelous event," Richardson said. "There was so much energy and enthusiasm for the future of K-State and K-State Olathe from everyone there."

Richardson spoke about the Olathe campus' connections to the Greater Kansas City area industry and to the communities. He recognized new faculty members and shared his vision for the future of the campus.

Schulz highlighted major milestones at the main campus, including new buildings, leadership and progress on K-State's path to being named a Top 50 public research university by 2025.

"It was thrilling to see so many people in Kansas City who are invested in K-State's future," Schulz said. "The Olathe campus is pivotal in reaching new markets and furthering K-State's reputation as a leader in animal health, food science and industrial manufacturing systems engineering in the Greater Kansas City area."

K-State Olathe's next public event is Open House on April 16.