March 2016 News Releases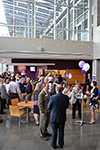 A full house at K-State Olathe's Presidential Social
Nearly 200 people turned out for the Presidential Social at the Kansas State University Olathe campus on March 23.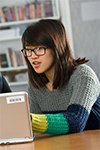 One Health summer course offered to high school students
From June 1-22, K-State Olathe is offering a free, noncredit course for high school juniors and seniors interested in the biosciences. It is designed to introduce the students to the One Health concept and related careers as well as online learning.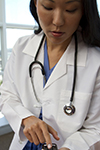 SORA using K-State engineering, Olathe campus to improve health care
SORA Medical Solutions LLC is using Kansas State University's engineering expertise and Olathe campus to improve health care.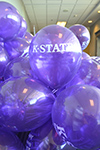 Experience K-State Olathe through food, fun and education on April 16
Join K-State Olathe on Saturday, April 16, for the its open house as part of the All-University Open House at K-State. The day features hands-on demonstrations, entertainment, food, exhibits, tours and more for all ages.