Controlled environment agriculture faculty member named to Olathe campus
Sept. 2, 2022 | Written by Greg Tammen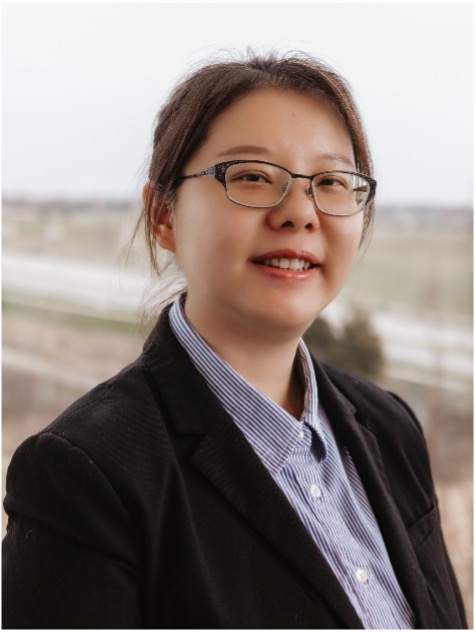 OLATHE — Teng Yang, Ph.D., is joining Kansas State University's Olathe campus as a teaching assistant professor in controlled environment agriculture, effective Aug. 22.
Yang's teaching and research will focus on aquaponics and hydroponics. She'll develop coursework that can integrated into the urban food systems and horticulture curriculums. Research collaborations with faculty and students in the urban food systems and food sciences programs also are anticipated.
Her appointment to the Olathe campus comes as part of a collaboration with K-State Olathe and K-State's College of Agriculture, which has been increasing efforts to expand its footprint in Greater Kansas City.
Before joining K-State Olathe, Yang was a teaching assistant, guest instructor and post-doctoral researcher in the College of Food, Agriculture and Environmental Sciences at The Ohio State University for nearly three years. She taught courses on greenhouse environment control, greenhouse vegetable production, greenhouse annual production, plant propagation and horticulture introduction, and facilitated lab sessions for students. She also worked as an instructor for the Unite Nationwide Summer Program and K-12 Summer Program, and as a guest instructor for the undergraduate Horticulture Club.
Her research expertise focused on identifying sustainable nutrient and water management techniques and practices for greenhouse vegetables grown in hydroponic systems. She also supported a series of collaborative research projects with the U.S. Department of Agriculture's Agricultural Research Service, or USDA-ARS.
She spent four years as a teaching assistant, lab coordinator and research assistant for the department of horticulture and landscape architecture at Purdue University and three years as a research assistant for the College of Forestry at Beijing Forestry University in China.
She has 10 publications in peer-reviewed scientific journals and others in progress. She has given more than 20 presentations about her research at national and international conferences and symposiums. She is a member of the American Society for Horticultural Science, American Society of Agronomy, Crop Science Society of America and Soil Science Society of America.
Yang earned her bachelor of agronomy in forestry from Center South University of Forestry and Technology in Changsha, China; her master of agronomy in silviculture from Beijing Forestry University in Beijing, China; and her doctorate in horticultural science from Purdue University in West Lafayette, Indiana.