Hundreds of attendees focus on building coalitions during Urban Food Systems Symposium
Thursday, Oct. 27, 2022 | Written by Greg Tammen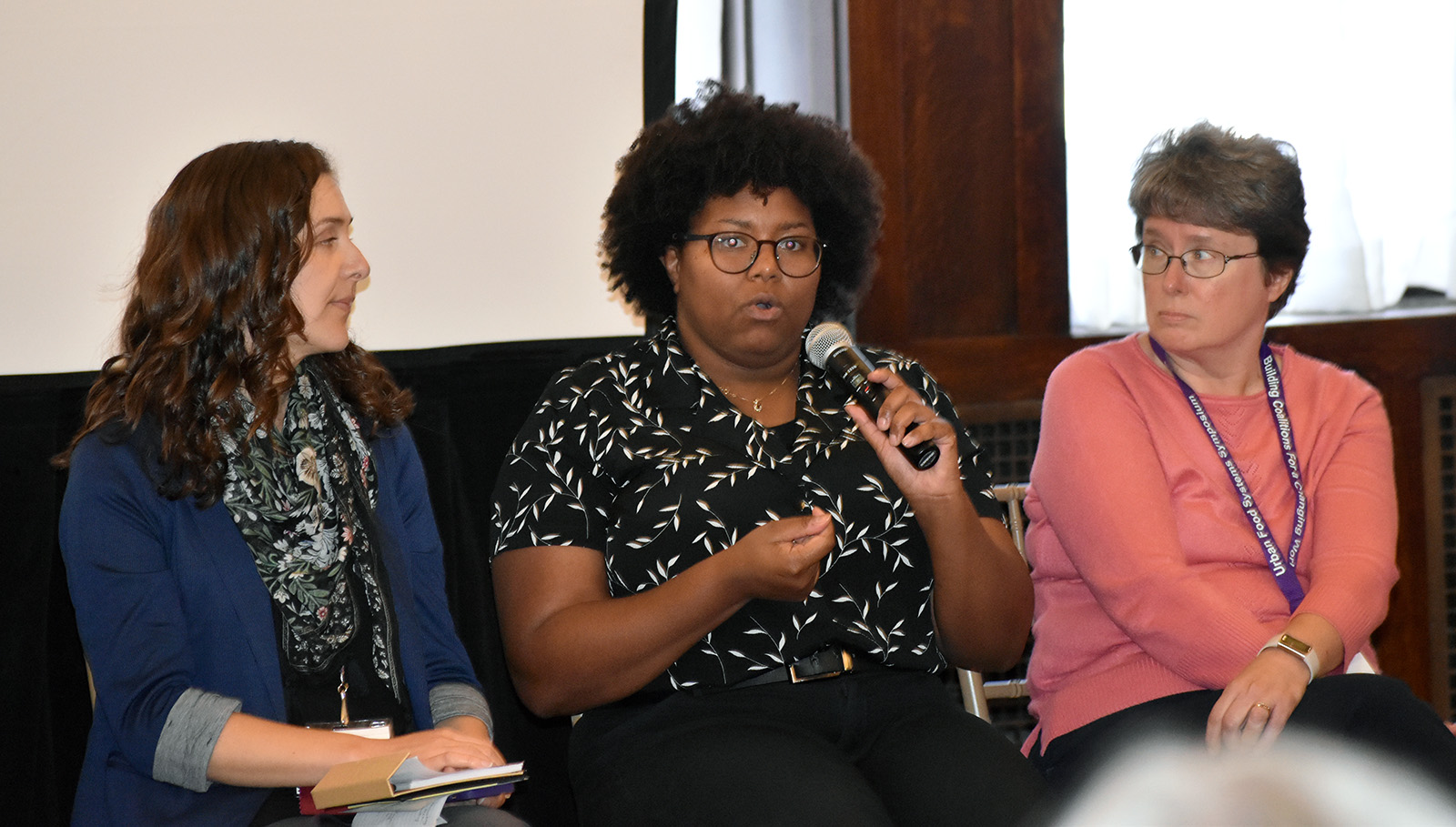 OLATHE — Integrating culture and collaboration were the topics at the forefront of the 2022 Urban Food Systems Symposium.

Held Sept. 26-28 at the historic Hotel Kansas City in Kansas City, Missouri, the symposium was attended by more than 200 community leaders, urban planners, not-for-profit administrators, educators, researchers, students and others interested in urban food systems and their role in global food security.

The symposium is held every two years, bringing together national and international academics and professionals to exchange knowledge on urban food systems and discuss how to address the challenging issues facing food systems in urban areas. This year's theme was "Building Coalitions for a Changing World."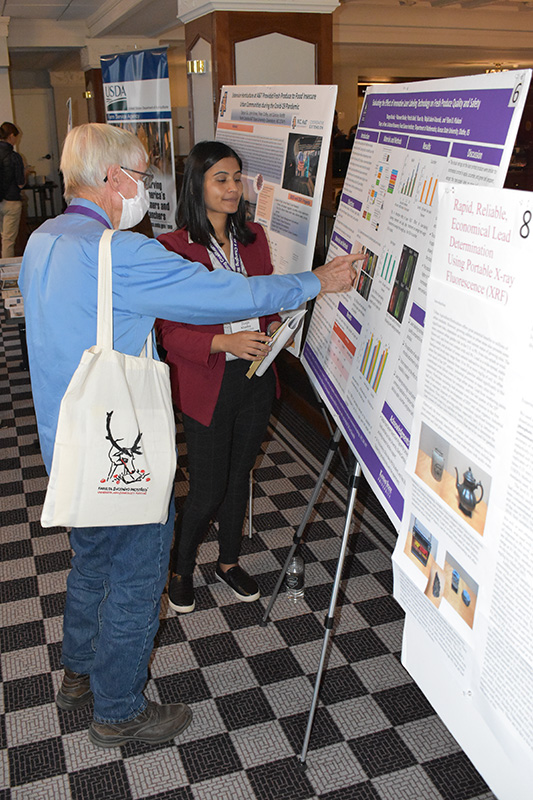 "Our intention this year was to emphasize the importance of building coalitions, teams and collaborations to better understand the complex issues affecting urban food systems, to generate workable solutions and contribute to achieving food and nutrition security for all," said Eleni Pliakoni, Ph.D., associate professor of postharvest physiology at K-State and chair of the symposium's organizing committee.

The two-day symposium featured a keynote speaker, three invited speakers, 11 oral and two poster sessions. Each oral session featured four 15-minute presentations on related topics ranging from city planning and zoning for urban agriculture, food policy, and Black-led urban agriculture and its transformative local impact, to aquaponics as a solution to climate change, and more. Presentations were followed by 30-minutes of participant discussion and questions to further explore the session's topic and get to know the people working on similar issues in other parts of the U.S. and across the globe.

Graduate students competed for scholarships through poster and oral presentation competitions. Scholarships for outstanding poster and oral presentations were funded by a sponsor MDPI Agriculture and Candice Shoemaker, Ph.D., professor emeritus at K-State and long-time urban food systems champion.

Pandora Thomas, a permaculture designer, teacher, practitioner, writer, speaker and facilitator with 25 years of experience, delivered the keynote address on applying ecological principles to social design and how urban agriculture has and continues to shape societies. She tied these ideas to the African word, "Sankofa," meaning "to receive," or as Thomas framed it, "remember who and what inspired us and think how we will inspire and shape future generations."

Thomas also spoke about Marin City, a predominantly Black community in California, in which community members collaborated with government, and industry to develop a "people's plan" that tailored their city's layout and design to residents' needs.

"The system we're living in has created many challenges that we face," Thomas said. "By getting others involved, though, the problem that we're seeing might be the solution."

Organizers incorporated local resources into every aspect of the conference. A chef made meals for attendees using locally grown fruits, vegetables and cheeses donated from 15 farms and dairies in Kansas City. Beers from local breweries also were served during the symposium's welcome reception.

Kansas State University and the K-State Olathe campus organized the 2022 Urban Food Systems Symposium. The organizing committee is grateful to all the generous sponsors of the 2022 UFSS symposium. A special thank you is given to the platinum sponsors, which include the K-State Olathe campus, Blue Cross and Blue Shield of Kansas City, North Central Sustainable Agriculture Reseach and Education, Kansas Center for Sustainable Agriculture and Alternative Crops and Johns Hopkins Bloomberg American Health Initiative.

Kansas State University is expanding its academic offerings in urban food systems with a new online Urban Food Systems Graduate Certificate. K-State Olathe and the main campus in Manhattan also offers the M.S. in Horticulture with an emphasis in Urban Food Systems. This degree has a face-to-face master thesis track and a 100% online professional report track.

Learn more about the Urban Food Systems Symposium at urbanfoodsystemssymposium.org.