Industry scientist named animal health instructor
Thursday, July 14, 2022 | Written by Greg Tammen
OLATHE — Douglas Shane, Ph.D., D.V.M., is joining Kansas State University's Olathe campus as a teaching assistant professor of animal health, effective July 25.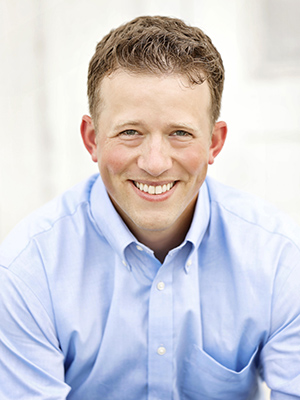 Shane, who has a background in data analytics and clinical development, will instruct graduate-level courses to students in animal health degree and certificate programs and master's programs with animal health tracks. He will serve as a major professor to students and as a committee member for their degree program. Shane also will lead workshop sessions in the campus' animal health-related professional development programming.

"We're happy to welcome Dr. Shane to the K-State Olathe team," said Jackie Spears, associate dean for academic affairs. "His experience in the animal health industry will be invaluable as we build a graduate certificate in data analytics. That experience will be equally valuable to students working on their capstone project."

Shane was a research scientist at Elanco Animal Health before joining K-State Olathe. There, he was the clinical lead for farm animal therapeutics, digital technology and precision livestock development programs. He worked with internal research sites and external contract research organizations and was responsible for budgetary oversight and clinical project management.

Before that, he was a project architect at Elanco Animal Health, where he led farm animal and companion animal projects in the areas of the diagnostics, smart farming technologies, novel delivery systems and other digital innovations for animal health.

Shane also worked at Bayer U.S. as an associate researcher in farm animal clinical efficacy and was a Making Science Make Sense local site chair.

He has eight published studies in research journals and is a member of the Knights of Columbus, Academy of Veterinary Consultants, National Cattlemen's Beef Association, American Veterinary Medical Association and American Association of Bovine Practitioners.

Shane earned his bachelor's in animal science and industry from Kansas State University's College of Agriculture in 2011; his doctorate in veterinary medicine, graduating magna cum laude, from Kansas State University's College of Veterinary Medicine in 2015; a graduate certificate in applied statistics from Kansas State University's College of Arts and Sciences in 2016; and his doctorate in pathobiology from Kansas State University's College of Veterinary Medicine in 2016.

"It is an honor to come work for my alma mater and to be a part of the successful team at the K-State Olathe campus and the animal health programs," Shane said. "I greatly look forward to mentoring students through their academic careers and sharing my experiences in industry. The future of the K-State Olathe campus and Kansas State University is bright, and I could not be more enthusiastic to contribute."