MidAmerica Nazarene University president joins campus advisory board
Friday, June 14, 2019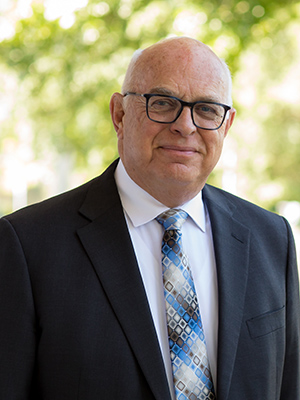 David Spittal joins the advisory board for Kansas State University's Olathe campus.

Spittal is the president of MidAmerica Nazarene University. He has more than 24 years of experience leading higher education institutions in Kansas and South Carolina.

"Dr. Spittal is a great addition to our advisory board because he has a wealth of knowledge and ideas about higher education both regionally and nationally," said Debbie Kirchhoff, executive director of strategic initiatives at the Olathe campus. "Additionally, it's prompted both universities are exploring academic collaborations that increase students' knowledge and lead to a more skilled workforce."

The advisory board is a group comprised of faculty, business, industry, government, public education and community leaders. Board members provide feedback and guidance on educational, research and engagement programs, improvement of facilities, expanding the base of support and working toward the goals of the K-State 2025 strategic plan. They actively participate in the continual assessment of the campus progress and the development of university-industry partnerships.

Board members also serve as advocates in the community.

The advisory board at the Olathe campus is comprised of 23 members.

A board member roster is available at olathe.k-state.edu/about/people/advisory-board/.