April 6 is the All-University Open House
The April 6 Open House at K-State Olathe includes ice cream from Call Hall and Willie the Wildcat.
OLATHE — Prepare to blast off to Kansas State University's Olathe campus for a day of free entertainment, food, fun — and plenty of purple pride — at the 2019 All-University Open House.

Open house is from 9 a.m. to 1 p.m. Saturday, April 6, at the Olathe campus. The event will have hands-on demonstrations, activities, information, food, exhibits and more that appeal to all ages in Greater Kansas City.

This year also includes a spring soccer game with the K-State women's soccer team playing against Oral Roberts University, thanks to partnerships with Kansas State University Athletics, Olathe Chamber of Commerce and Kansas State Youth Soccer Association.

Most open house activities are free and no registration is required. Tickets are available for purchase for the soccer game and there is a fundraiser with garden plants.

"As K-Staters know, family is very important to the university and something that makes Kansas State University special," said Ralph Richardson, dean and CEO of K-State Olathe. "Open house is a wonderful opportunity for non-K-Staters to see what it means to be a part of the K-State family. It's also a day that we can welcome all of our alumni in Greater Kansas City home to our campus."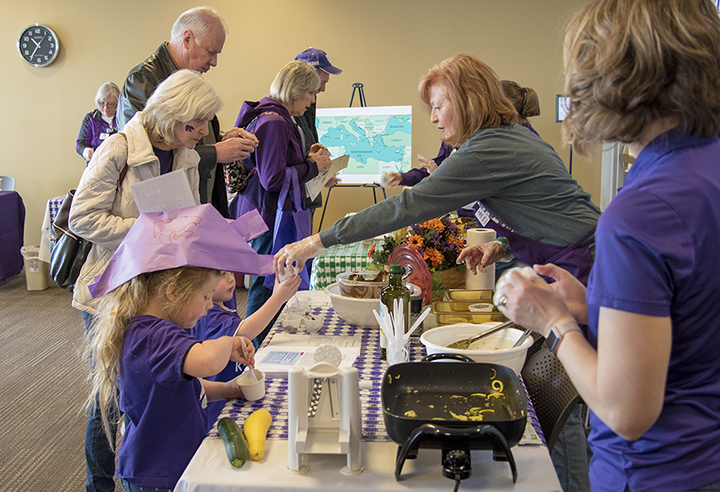 Some activities at open house include:

• Free Cherokee Purple tomato plants, while supplies last;

• A free pancake breakfast and Purple Pride ice cream from the Call Hall Dairy Bar at Kansas State University's Manhattan campus served by Cargill Animal Nutrition;

• A photo booth with props;

• A Lego rocket building activity that challenges creativity and engineering skills;

• Learn how to start a garden and purchase some transplants from the K-State Olathe Horticulture Research and Extension Center to get your garden started. Proceeds support the urban food systems academic program;

• Booths from our industry partners, including the American Association of Industry Veterinarians, American Royal, Cargill Animal Nutrition; Ceva Animal Health and Maxxam Analytics;

• An open house keepsake;

• Willie the Wildcat

At 1 p.m., open house concludes with a K-State women's soccer game against Oral Roberts at the College Boulevard Activity Center — across the street from the Olathe campus. Tickets are $2 and available for purchase at at open house. Food trucks will have concessions for sale during the game.

As a precursor to open house, the Olathe campus is hosting a pizza and networking event for young professionals with the Olathe Chamber of Commerce YOPros and sponsored by Costco Overland Park. From 4-5:30 p.m. on Tuesday, March 26, young professionals will be able to make and grill pizzas while networking with fellow young professionals from the Kansas City region.

A comprehensive listing of open house activities is at olathe.k-state.edu/openhouse.