September 2017 News Releases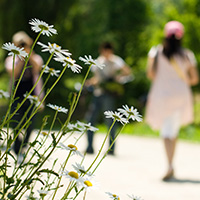 For the second year, K-State Olathe has been named one of the top healthiest workplaces by the Greater Kansas City Chamber of Commerce. The status recognizes workplace efforts that encourage exercise, healthy eating, tobacco cessation and more.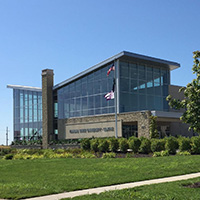 A training seminar on the Clery Act is Oct. 10-11 at
K-State Olathe. It addresses Title IX and Clery Act intersections, compliance challenges, amendments to the Violence Against Women Act and more. The training is not limited to only Kansas State University employees.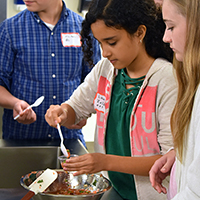 K-State Olathe and the Johnson County Extension Office recently hosted a series of activities — including salsa making — designed to teach Blue Valley Middle School students about food safety and build interest in careers in STEM fields.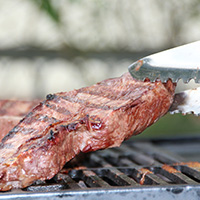 The American Royal Association and K-State Olathe conducted an annual steak competition to find the best-tasting steak in America.