Program coordinator joins K-State Olathe team
Friday, Oct. 20, 2017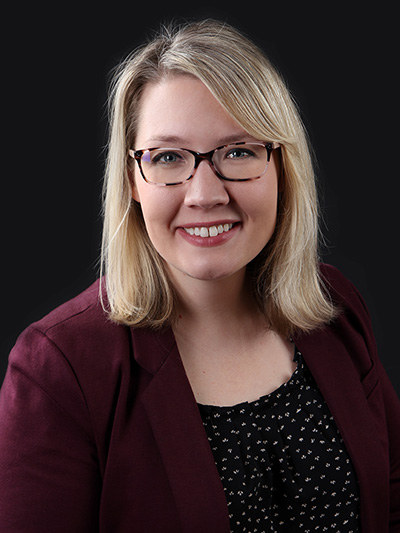 OLATHE — Evie Kowalewski is joining the Kansas State University Olathe campus as the program coordinator for the associate dean.

Kowalewski joined K-State Olathe on Oct. 11. She provides administrative support that helps the School of Applied and Interdisciplinary Studies deliver programs and services to Greater Kansas City. She creates correspondence and reports; prepares and files documents with government agencies, industry and nonprofit organizations; develops and organizes events and guest speakers; assists with special projects; schedules student visits; and more.

"I am excited to join the academic affairs team at K-State Olathe and to serve in such an innovative educational setting," Kowalewski said. "I truly love academics and look forward to being a part of supporting and advancing the programs offered at this campus."

Before joining K-State Olathe, Kowalewski was a residency coordinator for the University of Kansas Medical Center's department of radiation oncology. Prior to that, she served for seven years as executive assistant and as project coordinator in the Office of Academic Affairs at MidAmerica Nazarene University. She also served as a graphic designer for the Bethany Bible Training Center in Salisbury Center, New York, and as a corporate relations specialist for City Union Mission in Kansas City, Missouri.

Kowalewski earned her bachelor's degree in mass communications from Baker University and her master's degree in management from MidAmerica Nazarene University.