Record attendance set at K-State Olathe's open house
Tuesday, April 4, 2017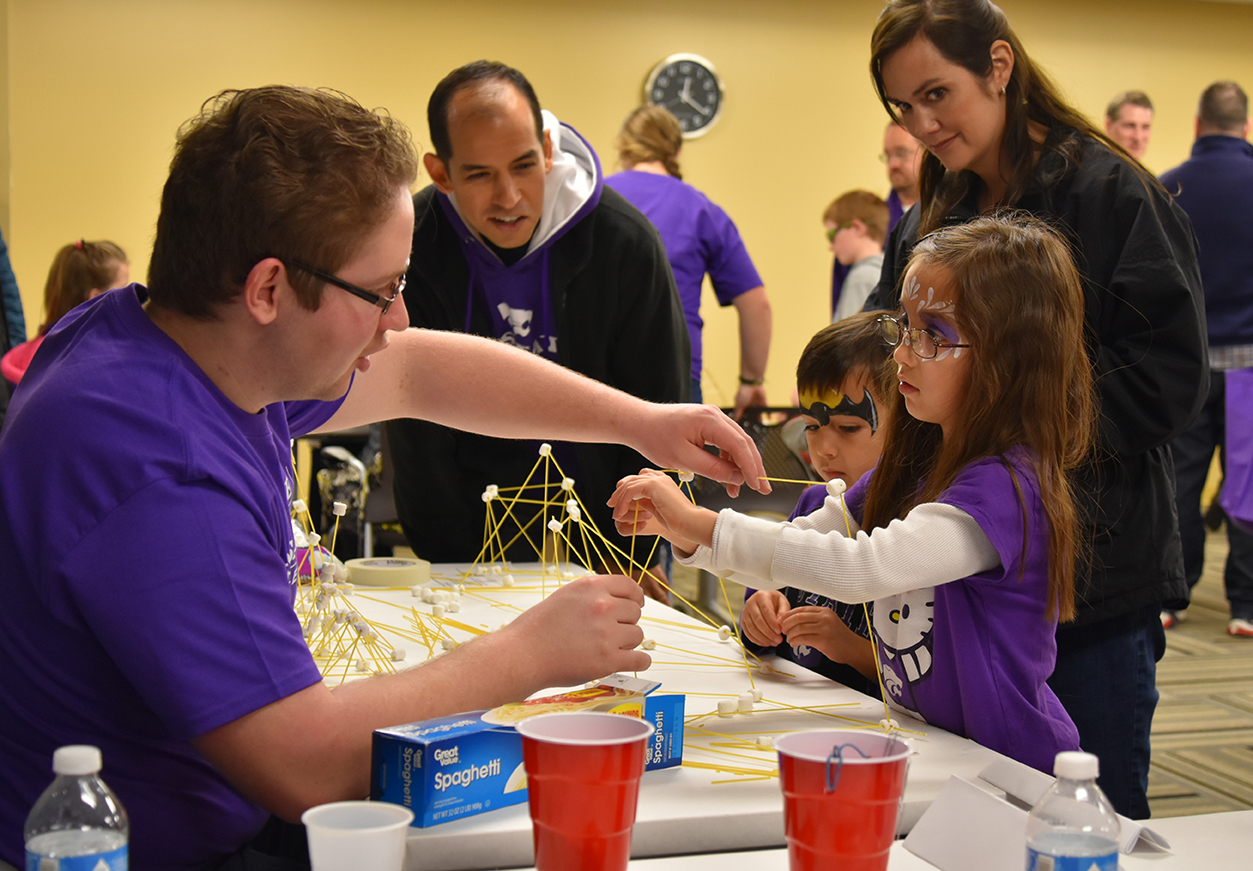 A K-12 section challenged young open house attendees to use science, engineering and creativity to complete a series of tasks, including building a structure from marshmallows and spaghetti.
OLATHE — Despite the overcast skies and chilly temperatures, Kansas State University Olathe was bright with laughter, joy and Wildcat warmth at the
All-University Open House.

A record 1,600 visitors attended the April 1 event at K-State Olathe — shattering 2016's open house record of nearly 1,000 visitors. It also marked the largest attendance in the campus' history.

"I am continuously humbled by the support the Greater Kansas City community has shown our young campus," said Ralph Richardson, dean and CEO of K-State Olathe. "Family is something every K-Stater knows, and last Saturday we were proud to see just how big our family really is in Greater Kansas City."

Open house featured numerous attractions and activities from Kansas State University's four campuses, K-State Research and Extension in Johnson and Wyandotte counties, the K-State Research and Extension Center-Olathe, Cargill Animal Nutrition, American Royal, Heartland Food Products, and food from Johnny's BBQ in Olathe.

Visit K-State Olathe's Facebook page for a gallery of open house photos and pictures from the photo booth.