Assistant program coordinator joins K-State Olathe
Thursday, Sept. 8, 2016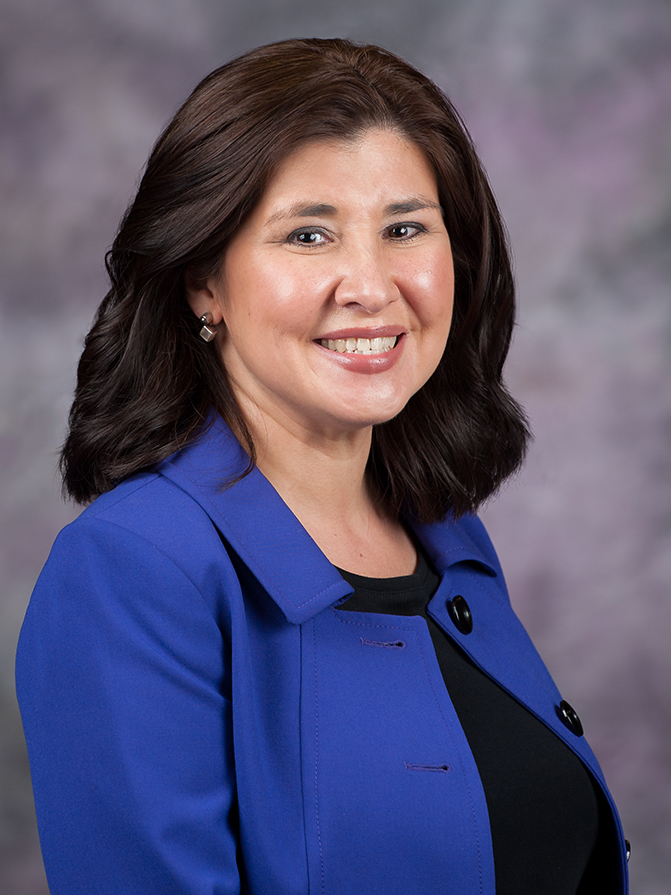 OLATHE — Kitti O'Donnell joins Kansas State University Olathe as the assistant program coordinator for the associate dean. She brings more than 15 years of higher education experience.

O'Donnell joined K-State Olathe on Aug. 22. She provides administrative support that helps the School of Applied and Interdisciplinary Studies at
K-State Olathe deliver programs and services to the greater Kansas City area. Her duties include creating correspondence and reports; preparing and filing documents with government agencies, industry and nonprofit organizations; developing and organizing events and guest speakers; assisting with special projects; scheduling student visits; and more.

"As an alumna of Kansas State University, it's rewarding being able to introduce new students, visitors and alumni in the area to the university that is special to me," O'Donnell said. "I'm excited to be a part of moving K-State Olathe and
K-State forward by helping grow academics and enrollment at the Olathe campus."

Prior to joining K-State Olathe, O'Donnell served as the director of admissions operations at the University of Saint Mary in Leavenworth, Kansas. Her experience also includes as an administrative coordinator for the University of Kansas Medical Center and as the senior administrative assistant to the director of research operations and the director of facilities management at the Stowers Institute for Medical Research.

O'Donnell earned a bachelor's degree in human ecology from Kansas State University.