September 2016 News Releases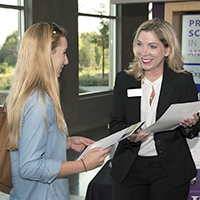 Discover K-State in Kansas City on Oct. 5
On Oct. 5, K-State is bringing its four campuses to the Greater Kansas City area for Discover K-State in KC — an information event about the university's more than 250 academic offerings.
Expert panel discusses region's workforce talent, growth at recent academic event
More than 100 people attended an information and panel discussion event about expanding Greater Kansas City's workforce potential through a new academic degree.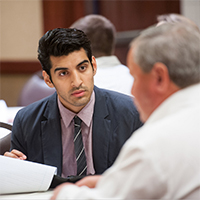 Professional development short course focuses on decision-making about products, projects in companies

A professional development short course focuses on business and leadership from an engineering perspective. Participants will learn a process to evaluate products and projects at their company so they make better use of company resources.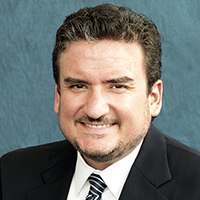 Sensory analysis researcher joins K-State Olathe

Martin Talavera, Ph.D., has joined K-State Olathe as an assistant professor of sensory analysis and consumer behavior.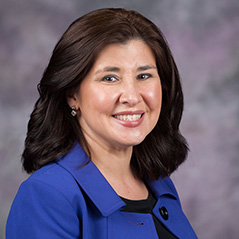 Assistant program coordinator joins K-State Olathe
Kitti O'Donnell joined K-State Olathe as the assistant program coordinator for the associate dean.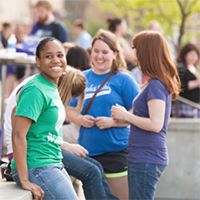 College placement program for Johnson, Wyandotte counties unveiled at recent event
A kickoff event was held on Aug. 23 for the Kansas State College Advising Corps at Shawnee Mission High School.