Urban Food Systems Symposium draws more than 150 academics and urban food systems experts
Wednesday, June 29, 2016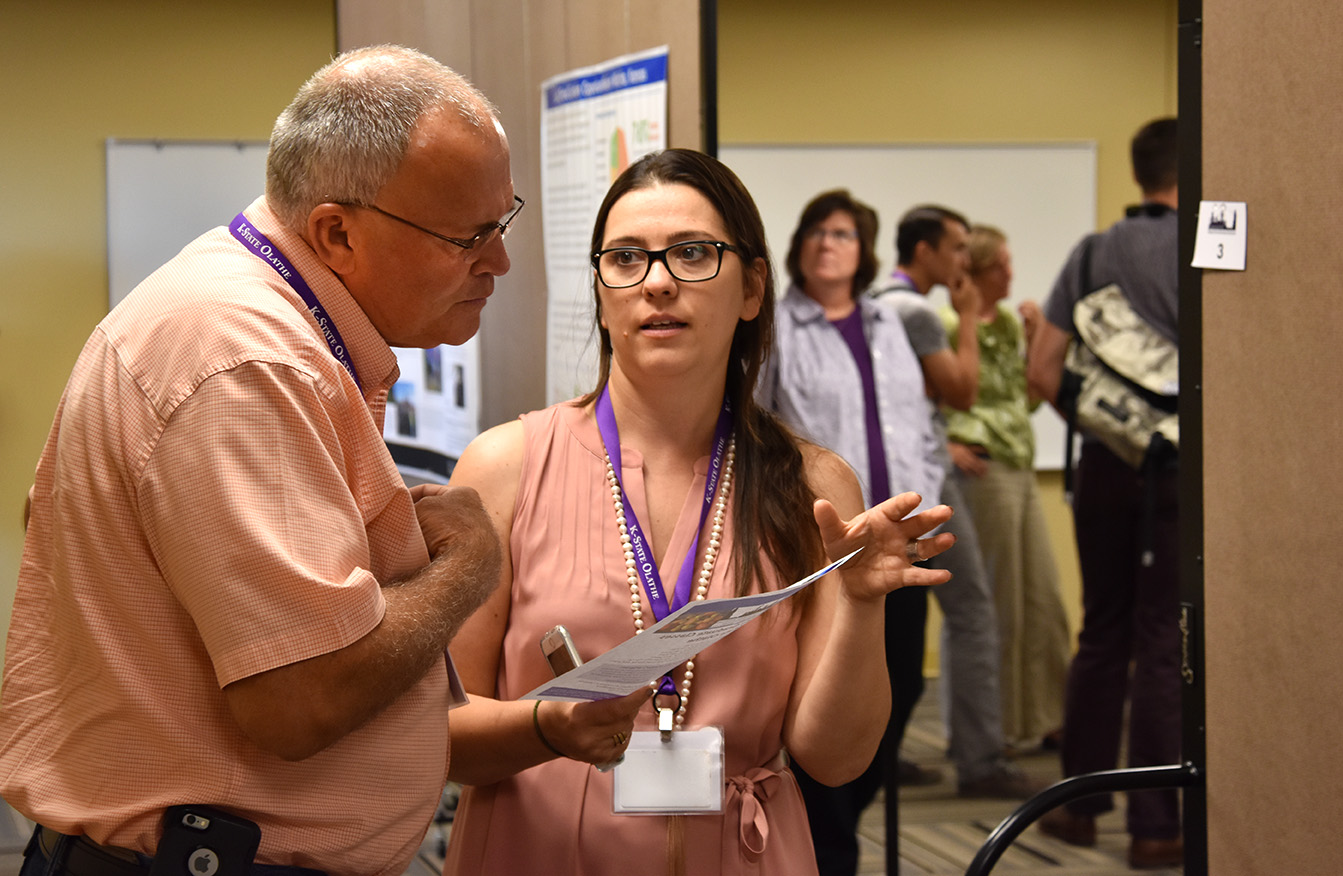 Researchers share and compare information about food production and food security at the 2016 Urban Food Systems Symposium. | Download this photo.
OLATHE — More than 150 researchers and urban food systems experts shared their studies, ideas, information and other food for thought about the current and future state of food production and food security in large cities during the 2016 Urban Food Systems Symposium.

The symposium, which ran June 22-25, brought together academic and research-oriented experts, as well as urban food systems practitioners, from around the world to discuss urban food systems and the role they play in global food security. Topics included urban food production systems; policy, planning and advocacy; nutrition and human health; urban farmer training; food security; community and economic development; and university and college programs. Individual researchers, discussion panels and several invited speakers addressed the topics.

Julian Cribb, an Australian author and science communicator, delivered the keynote "The Age of Food." He discussed the agricultural, financial, political and cultural challenges to feeding the world's estimated 9.6 billion people by 2050 as well as probable solutions and opportunities.

The symposium also featured tours of local urban farms and gardens; sponsored exhibits with information about academic programs, Extension services and greenhouses; and a room that served as a gallery for numerous research and outreach posters. Poster authors discussed their findings and networked with colleagues during a poster breakout session.
"We are very happy with all the participation and enthusiasm of the attendees at the symposium," said Eleni Pliakoni, assistant professor of urban food production and postharvest handling and chair of the symposium organizing committee. "It was a great event overall."

The Urban Food Systems Symposium was the result of a partnership with Kansas State University and Cultivate Kansas City, a nonprofit organization that grows food, farms and community in support of a sustainable, healthy and local food system in the Greater Kansas City area. The symposium was funded through sponsorships and a 2015 Global Food Systems Initiative grant from the university.
For more photos of the event, visit K-State Olathe's Facebook page.