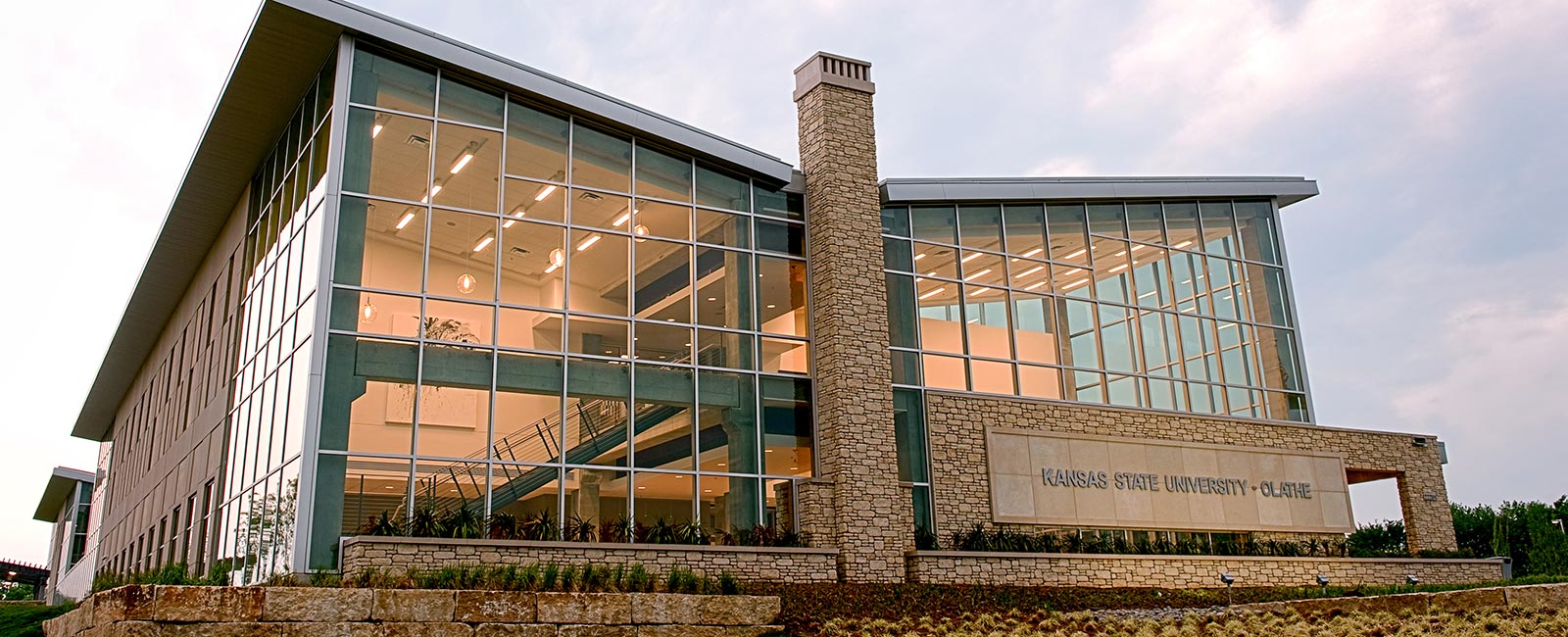 Plan your event at K-State Olathe
K-State Olathe is a world-class venue for your meetings, workshops and conference needs.
Professional service from start to finish
Flexible space for all occasions
Convenient Greater Kansas City location
Your Events Partner
Our campus features original artwork and spacious grounds that are beautifully landscaped. It is conveniently located near K-10, K-7 and I-435— just 15 miles from downtown Kansas City and 30 minutes from KCI Airport.
Personal event planning is offered from start to finish along with friendly professionalism. Our team works closely with you to find the best possible space based on your specific needs and expectations to ensure meeting goals are met.
... Mary and her staff are so accommodating and always go above and beyond to make sure our conference is up and running with minimal issues.
Sonia Olmos, operations and communications manager, Oral Health Kansas Inc.
Our attendees and staff continue to be impressed by the high level of customer service and the state-of-the-art facilities made available to them. ... It is a truly memorable experience!
Steve Akins, executive vice president, Watt Global Media
Book an event
Ready to have K-State Olathe host your event? Please download and complete the Event Registration form and email the completed form to eventsinfo@k-state.edu.
How did we do?
If you've been to or planned an event at K-State Olathe, please complete our event evaluation form and email it back to us. Your feedback greatly helps us.
Kitchen space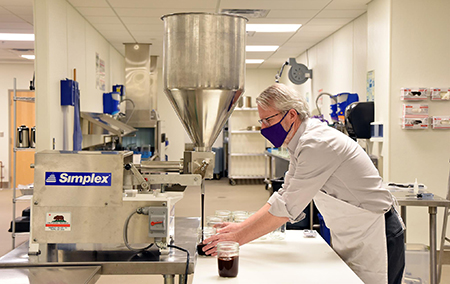 Are you a food-based entrepreneur who is looking to scale up your production, refine a recipe, conduct nutritional and microbial testing, or work with employees on learning new recipes? K-State Olathe is equipped with multiple kitchens that can meet a variety of needs.
Learn more
https://olathe.k-state.edu/research/food-programs/food-innovation-accelerator.html
Y
purple
medium-basic
Learn more