Abeli named lab manager for Postharvest Physiology Lab
Thursday, Feb. 20, 2020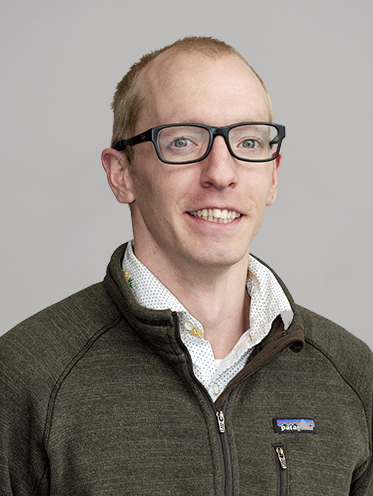 Patrick Abeli recently joined the team at Kansas State University's Olathe campus as the lab manager for the Postharvest Physiology Lab.

Researchers in the lab are conducting numerous studies focused on extending the shelf life and quality of fresh produce. Additionally, they provide voluntary analysis of industrial hemp for area growers to determine a crop's cannabinoid levels before harvest.

In the role, Abeli oversees the lab's operations. This includes maintaining the quality of research equipment, supplies, computer software and documentation that make the research possible. He also ensures that researchers are conducting studies safely, are properly trained on equipment and that lab equipment is not faulty or broken.

"We are very excited to welcome Patrick to our team," said Eleni Pliakoni, associate professor of urban food production and postharvest handling and director of the Postharvest Physiology Lab. "Patrick brings more than 10 years of experience in postharvest physiology, so he understands the research that's being conducted and its importance. He will be a really good asset to the lab."

Abeli joined the Olathe campus on Jan. 23.

Prior to joining, Abeli was a graduate research assistant in the department of horticulture at Michigan State University. It was there that he designed his thesis project around the molecular interactions of blueberry fruit and the pathogen Colletotrichum fioriniae, which causes both pre- and postharvest fruit rot. He investigated the use of postharvest fumigation in addition to cold storage and low-pressure treatments of blueberry fruit to reduce infestation by insect pests.

Abeli also ensured laboratory adherence to Michigan State University Environmental Health and Safety best practices for all undergraduate members in the lab. Part of this included developing standard operating procedures for handling toxic compressed gasses to ensure user safety and that proper protocol was followed by all personnel.

Abeli previously worked as a researcher for American Food Technology in Troy, Michigan, investing the use of low-pressure storage to improve the shelf-life of fresh fruits and vegetables; as a project manager in the School of Packaging at Michigan State University investigating the use of metal-organic frameworks to increase the shelf-life of cut lettuce; and as a research assistant at both Western Michigan University and Michigan State University. He often took leadership roles in these positions, in which he developed multiple protocols for safety and testing.

Abeli earned a master's in horticulture from Michigan State University and a bachelor's in biology from Western Michigan University.