Gary Anderson to lead animal health, food security efforts with KC industry
Monday, Nov. 26, 2018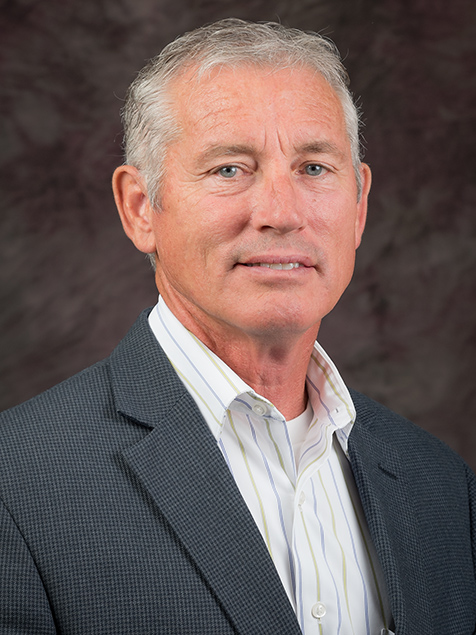 OLATHE — Gary Anderson, D.V.M., Ph.D., joins the faculty team at Kansas State University's Olathe campus in a new role.

Anderson, who has served as a professor of diagnostic medicine/pathobiology in the College of Veterinary Medicine at Kansas State University since 2005, has been named the director of the International Animal Health and Food Safety Institute at the university's Olathe campus.

In this new role, Anderson, who has graduate teaching status, is working to strengthen the animal health, food safety and food security research programs at the Olathe campus. He also is working to foster industry relationships that lead to joint research and industry-funded projects for workforce development, graduate students and faculty researchers at Kansas State University.

"I am extremely pleased to join the team in Olathe," Anderson said. "Having worked in both industry and academia, I have seen so many wins for both sides when there is a true collaboration between businesses and universities. I look forward to aggressively pursuing partnerships in animal health, food safety and food security that create substantial benefits for Kansas State University and industry in Greater Kansas City."

Anderson's appointment at the Olathe campus is made possible by the university's College of Veterinary Medicine. The college, which spearheaded the effort, frequently collaborates with faculty, staff and students at the Olathe campus on academics, professional development offerings and research.

"Kansas State University is committed to enhancing animal health, food safety and food security efforts in Greater Kansas City," said Ralph Richardson, dean and CEO of the K-State Olathe campus. "Dr. Anderson's appointment at the Olathe campus reaffirms that commitment and helps address industry needs in these areas with research and a more highly trained workforce."

Anderson brings a wealth of industry and academic experience to the new role.

Prior to joining Kansas State University in 2005, Anderson served on the University of Nebraska's faculty and later worked in the private sector, during which he co-founded the startup company ImmTech Biologics LLC. It was later acquired by Novartis Animal Health Inc., a company that specializes in diagnostics, clinical research and autogenous vaccine development for cattle and swine.

At Kansas State University, Anderson directed the Kansas State Veterinary Diagnostic Laboratory, or KSVDL, mentored graduate students and provided oversight for new test development. The lab offers a complete range of diagnostic services for all species that help clients identify, treat and prevent animal illnesses. The lab also aids in graduate student development.

Anderson is no stranger to the Olathe campus. He, Brian Lubbers, D.V.M., Ph.D., clinical associate professor in diagnostic medicine and pathobiology, and Merck Animal Health established the Microbial Surveillance Laboratory at the Olathe campus in 2013. The lab has worked closely with the College of Veterinary Medicine in Manhattan to provide diagnostic support and disease surveillance information to veterinarians, animal owners and animal health, pharmaceutical and biological companies across the nation.

In 2013, Anderson received the prestigious E.P. Pope Award from the American Association of Veterinary Laboratory Diagnosticians. The award recognizes members who have made noteworthy contributions to the association and have advanced the use and recognition of veterinary diagnostic medicine. He also received the KSU Distinguished Service Award from the Kansas Veterinary Medical Association in 2008 and the KSU Entrepreneurial Award in 2009.

Anderson earned his bachelor's degree in microbiology from South Dakota State University in 1975, his doctor of veterinary medicine and his master's degree in veterinary pathology from Kansas State University in 1979, and his doctorate in comparative pathology with a minor in immunopathology/immunovirology from the University of California, Davis, in 1983.