K-State Olathe, Microsoft to host event that inspires young women to pursue STEM careers
Thursday, Feb. 16, 2017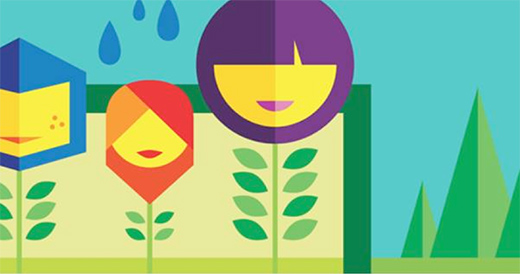 Microsoft DigiGirlz High is March 28 at K-State Olathe.
OLATHE — Kansas State University Olathe and Microsoft Corp. are teaming up for an event that encourages young women in Greater Kansas City to get involved in science, technology, engineering and mathematics — or STEM.

Microsoft DigiGirlz High is a signature program from Microsoft that is designed to dispel stereotypes about the high-tech industry and encourage high school aged girls to think about careers in STEM-related fields. K-State Olathe will host a DigiGirlz event from 8:30 a.m. - 2 p.m. on March 28.

At DigiGirlz, girls in grades 8-12 are challenged to come up with an idea for a wearable gadget that solves a medical problem and participate in hands-on computer and technology sessions that teach them about engineering, product design, programming and more. They will work with Microsoft's HoloLens — an augmented reality headset that select developers and universities are using for 3D modelling, observing human anatomy and more — and the Notes for Life technology, which turns the Microsoft Surface Pro 4 and keyboards into a virtual music studio/DJ booth.

They also hear from and interact with women who work at Microsoft and Kansas City-based technology companies.
"Despite using technology as much as boys and coming up with amazing ideas for apps and gadgets, girls often do not picture themselves as engineers or software designers when they grow up," said Martha Nowak, K-12 coordinator. "We want the activities and interactions with women in the tech industry during the DigiGirlz event to inspire these young women and get them thinking 'that could be me.'"

It is the second year K-State Olathe has hosted DigiGirlz. The program aligns with K-State Olathe's efforts and the Johnson County Education Research Triangle's mission to promote STEM careers and education to K-12 schools in Greater Kansas City.

For more information or to register, visit olathe.k-state.edu/digigirlz