K-State Olathe to host 'Teaching Food Safety through Food Science' summer teacher workshop June 13-16
April 25, 2011
OLATHE, Kan. - A Teaching Food Safety Through Food Science Summer Teacher Workshop will be held June 13-16, 2011, at the Kansas State University Olathe campus in Olathe, Kan.
Food safety is an increasingly important public health issue. The U.S. Food and Drug Administration reports that approximately one third of the U.S. population has mild to severe illnesses caused by pathogens in food, and more than 5,000 people die from food poisoning each year.
Teaching Food Safety Through Food Science is an interactive hands-on in-service program designed to prepare 20 Kansas teachers to educate middle and high school students about food safety through existing food science units and/or courses in the family and consumer sciences, agriculture, or science curriculum. The intended outcome is high school students knowledgeable about food safety, food science, and career opportunities related to public health.
The workshop is sponsored by One Health Kansas, an organization that promotes awareness and understanding of the interconnections among human, animal and environmental health. One Health Kansas was developed by Kansas State University in 2008 and is funded by the Kansas Health Foundation.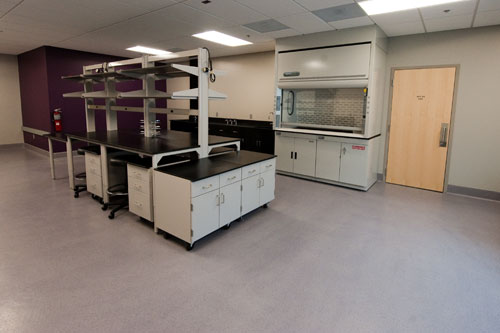 As part of the workshop, teachers will participate in classroom, laboratory and industry instruction focusing on the concept of food science, food microbiology fundamentals, microbes and food spoilage, prevention of food borne illnesses, and food science related careers. Guided by national standards related to science and family and consumer sciences, the program will also emphasize thinking skills, decision-making, cooperative learning, problem-based learning, and technical writing skills.
The instructors include educators, food scientists, and food safety specialists from industry and varied colleges and departments at K-State including the College of Human Ecology, College of Agriculture, and K-State Research and Extension.
Kansas teachers are encouraged to apply for this in-service program that includes a $1,000 stipend for course expenses related to travel, graduate tuition and fees, and lodging.
To apply, teachers are asked to send a brief resume, statement of interest and relevance to professional development, and a list of courses taught to: Roberta Robinson at robertar@k-state.edu or fax to 913.541.1488. More information is also available by calling 913.307.7316. The deadline to apply is May 13, 2011.