Supporting your K-State Campus in KC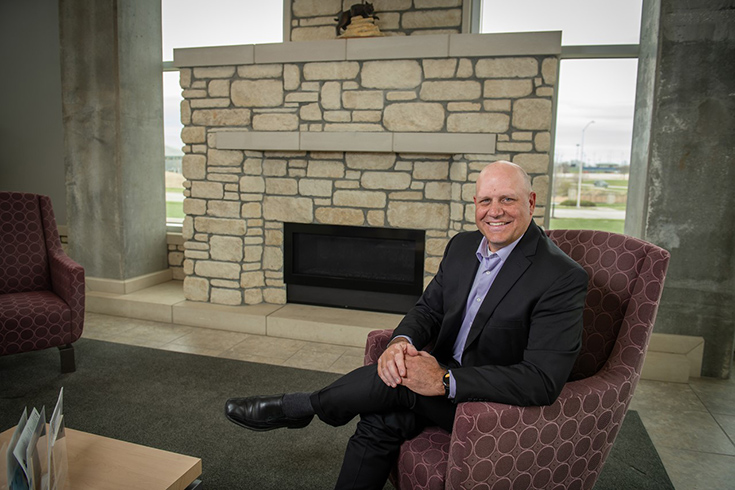 "As Kansas State University Olathe, our campus is dedicated to the university's land-grant mission of education, research and outreach. In addition, the campus' location in the Greater Kansas City area gives us the unique ability to connect industry and organizations with the expertise and resources of the entire university system. Whether we are helping an individual reach career success, assisting a business grow through innovation or helping meet the demand for a well-qualified STEM workforce, K-State Olathe is committed to excellence and, through your generous support, this campus better serves our community."
— Ben Wolfe, dean and CEO
Support success
You can become an exciting part of K-State Olathe's future.
Reasons to give
K-State Olathe needs your support to continue to advance the campus' mission and serve Greater Kansas City. Your giving helps open the door to a graduate education for working professionals through scholarships, inspires students in grades K-12 to enter into STEM careers and fill future workforce needs, and ensures that research and the search for innovations progresses and improves the quality of life. Aligned with our campus mission, key funding areas are a priority and are identified for your consideration.
Giving options
Looking to make a gift online, but want to learn more about funds you can support first? Please take time to browse the options below or contact us to find out about other fund options that fit your interest area.