Gaining Ground Webinar Series
Gaining Ground is a free webinar series geared toward agriculture educators. The goal of Gaining Ground is to equip agriculture educators with knowledge from national experts that support Urban Food Systems enterprises in the region. Participants will learn technical and systems-level information for successful Urban Food Systems practices through the series.
Each webinar is delivered by experts from the urban core such as urban farmers, nonprofit educators, food policy advocates and government workers. Webinars are one hour in length.
Gaining Ground is presented by the Urban Food Systems program at K-State Olathe.
Upcoming webinars
Racial Equity and Food Justice in Urban Food Systems
1 p.m. CDT | Thursday, June 30
Meet our speaker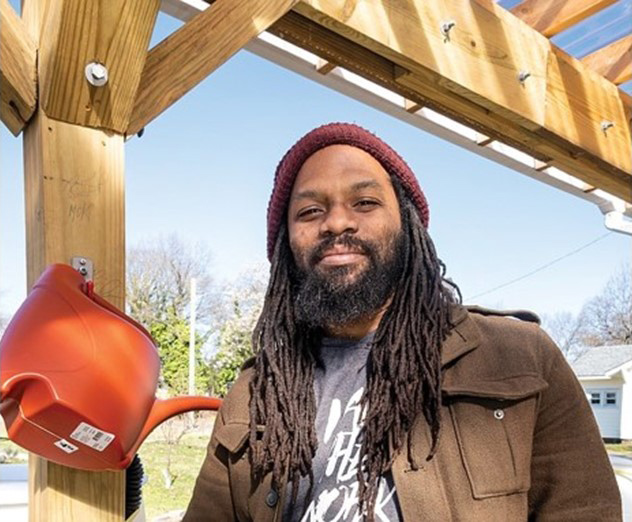 Duron Chavis is an urban farmer, community educator and change-maker. He engages in coordinating innovative and dynamic initiatives around the topics of urban agriculture and local food systems in a culturally relevant way. Chavis served as the inaugural director of the Harding Street Urban Ag Center — a recreation center repurposed into an indoor farm by Virginia State University. Chavis served as the first community engagement manager for Lewis Ginter Botanical Garden. Chavis founded the Happily Natural Day Festival as a grassroots effort to supplement the summer jazz concert that was held annually at the institution. The festival is a weekend-long experience that focuses on cultural awareness, health, wellness and social change. Chavis is an alum of Leadership Metro Richmond's class of 2011 and received Style Weekly's Top 40 Under 40 Award in 2010 and the Style Weekly Power List in 2014 and 2015.
Register now
https://ksu.zoom.us/webinar/register/WN_qJXHAe_XSMOpzGOGB7NwmQ
Y
purple
medium-basic
Register now
Previous webinars

This material is based upon work that is supported by the National Institute of Food and Agriculture, U.S. Department of Agriculture, under award number 2019-38640-29879 through the North Central Region SARE program under project number XNC19-181 Capacity Building in Urban Food Systems in the North Central Region. USDA is an equal opportunity employer and service provider. Any opinions, findings, conclusions, or recommendations expressed in this publication are those of the author(s) and do not necessarily reflect the view of the U.S. Department of Agriculture.