Regulatory Affairs in Animal Health Seminar Series
Throughout the 2017-2018 academic year, K-State Olathe is hosting four seminars tailored to the Kansas City area animal health regulatory affairs community. The series is aimed at providing hot topic information in regulatory affairs and connecting industry with regulatory agencies.
Seminar 3: "Ensuring Data Quality in Animal Health Studies"
March 6, 2018 | 1-5 p.m.
Animal health studies submitted to the U.S. Food and Drug Administration's Center for Veterinary Medicine (CVM) for product approval have a multipart process from study design to report submission. Ensuring data quality along this process is critical for successful submission and product approval.

This seminar provides a comprehensive look at data quality with a dialogue from many perspectives on the subject, including sponsor, CRO, academic, clinical trial, study monitoring, as well as the CVM.
Speakers will share their thoughts on the issues and challenges facing the data quality of animal health studies, as well as possible solutions and actions to achieve process improvement.
Presenters will provide input on one or more of the following major topics as relevant to their role:
Building high quality data


Study logistics, data collection and data management


Quality assurance oversight and monitoring


Reporting and submitting data
Agenda
1 p.m. | Welcome
Paul Casady, professor of practice/executive in residence, Kansas State University Olathe
Bill Zollers, seminar honorary chair, vice president- Regulatory Affairs, North America, Norbrook Inc.


1:05 p.m. | Seminar Overview and Data Quality Summary
Annette Kenser, quality assurance expert, Bayer U.S. LLC


1:15 p.m. | Sponsor Perspectives
Annette Kenser, quality assurance expert, Bayer U.S. LLC
Heather Raszka, research and development senior specialist, Quality Assurance Unit, Boehringer Ingelheim


1:45 p.m. | CRO Perspective
Kelly Lechtenberg, president and owner, Midwest Veterinary Services, Central State Research Center, Veterinary and Biomedical Research Center, and Timber Creek Veterinary Hospital


2:15 p.m. | Research Perspective
David Renter, professor of epidemiology and director for the Center for Outcomes Research and Epidemiology, College of Veterinary Medicine, Kansas State University
2:45 p.m. | Break
3 p.m. | Clinical Investigator and Study Monitor Perspectives
Karen Bond, senior clinical trials manager, Product Development, Dechra Development LLC
Roger Sifferman, investigating veterinarian, BPVH Clinical Trials
3:30 p.m. | CVM Perspective
CVM Data Quality Representative


4:30 p.m. | Panel Discussion
Moderated panel discussion with all speakers


4:55 p.m. | Closing Remarks
Paul Casady, professor of practice/executive in residence, Kansas State University Olathe
5 p.m. | Adjourn
---
Registration
The seminar is $100 per person. Please register by March 1.
---
Speakers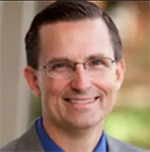 Bill Zollers, Ph.D.
Seminar Honorary Chair
Vice President- Regulatory Affairs, North America
Norbrook Inc.
Biography

Dr. Bill Zollers has more than 24 years of drug development experience in the veterinary pharmaceutical industry.

He is currently Vice President-Regulatory Affairs-North America at Norbrook Inc. where he leads a cross-functional team.

Zollers is presently Chair of the Generic Animal Drug Alliance, a trade organization that represents the interests of generic animal drug companies. He has held various leadership roles within GADA. Zollers was on the AGDUFA I and AGDUFA III negotiation teams and served as a co-lead negotiator for GADA for AGDUFA III.

Zollers received a Ph.D. from the University of Missouri.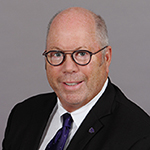 Paul Casady
Professor of Practice/Executive in Residence
Kansas State University Olathe

Biography

Described by Korn Ferry International as "a thoroughbred in the animal health industry," Casady has 35 years of industry experience that he is using to elevate animal health activities at K-State Olathe and Kansas State University.

He divides his time between outreach, service, teaching and research. Part of his duties include increasing K-State Olathe's visibility in the animal health industry with companies both in the Kansas City Animal Health Corridor and across the U.S. Through the development of education programs with faculty at both the Olathe and Manhattan campuses, Kansas State University will work to provide academic support for talent and workforce development. The programs also will develop research into the animal health industry in line with the stated goal of Kansas State University becoming a Top 50 public research institution by 2025.

Casady also teaches courses to graduate students and employees in professional development workshops and educational seminars.

Additionally, Casady serves as a liaison to K-State Olathe's faculty and programs for animal health companies located both in the region and nationally.
Casady and wife, Shelly ('78 Kansas State University alumna), have two daughters — one married and one engaged — and one grandson. His hobbies include hiking, hunting, Aikido, wine and K-State football.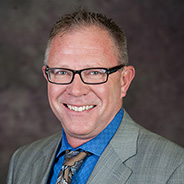 Kelly Lechtenberg, Ph.D., D.V.M.
President and Owner
Midwest Veterinary Services, Central State Research Center Veterinary and Biomedical Research Center and Timber Creek Veterinary Hospital
Biography

Dr. Kelly Lechtenberg was raised on a farm in north central Nebraska. He holds a Bachelor's Degree in Animal Science from University of Nebraska-Lincoln; D.V.M. (1987-Vet Med) and PhD (1988-Nutrition/Micro) Kansas State University. He is currently working toward an MBA degree.
His professional passion is feedlot medicine. He is the Founder and Owner of: Midwest Veterinary Services (1987); Central States Research Center (Veterinary Diagnostic Lab – 1996); Veterinary and Biomedical Research Center in Manhattan, KS (2013); and Timber Creek Veterinary Hospital in Manhattan, KS (with daughter) (2015). Zue Diligence is his latest venture (2018) as a new venture to link entrepreneurs involved in agriculture, veterinary medicine and biomedical technology with investors and industry acquisition teams. He also owns Lechtenberg Farms in Nebraska and Kansas agriculture operations include a commercial cattle feedlot and grazing unit, swine production unit and corn/soybean farm.

Kelly also serves on the following organizations:
Kansas State University Foundation Board of Directors and Kansas State University Board of Trustees
2005 Kansas State University Alumni Fellow (College of Veterinary Medicine)


2006 University of Nebraska - College of Agricultural Sciences and Natural Resources (CASNR) Alumni Achievement Award


2010 Dedication of the Lechtenberg Family Learning Center to the KSU College of Veterinary Medicine


CEEZAD - Center for Excellence for Emerging and Zoonotic Animal Diseases Scientific Advisory Board (2010-present)


STEC CAP Grant – Scientific Advisory Board (2013 – present)


Feedlot Consultant of the Year Award, 1994 Academy of Veterinary Consultants
Kelly serves on the Board of Directors of Innovations In Motion (Angel Fund) and Scientific Advisor to Fulcrum Global (Venture Capital), both Kansas City based investment organizations.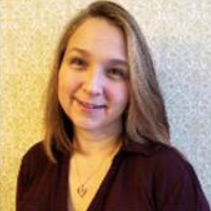 Karen Bond
Senior Clinical Trials Manager
Product Development
Dechra Development LLC

Biography

Karen Bond has been employed in the animal health industry for more than 30 years in various roles relating to data quality, ranging from monitor to trial manager.

For the past 12 years with Dechra, she was instrumental in compiling Efficacy and Safety Technical Sections for CVM submissions for Vetoryl, Osphos, Equidone and Zycortal.

Prior to that, she was employed for Merck and then Merial and worked on programs for the development of Frontline, Heartgard, Previcox, Equioxx and Eprinex.

She actively serves on the SQA Animal Health Specialty Section EDC Subcommittee and AHI Submission Standards Working Group in the hopes of defining data quality standards for the future.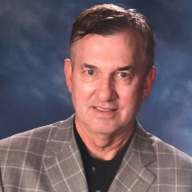 Roger Sifferman, D.V.M.
Investigating Veterinarian
BPVH Clinical Trials

Biography

Dr. Roger Sifferman graduated from Missouri University in 1976 with a B.S. and D.V.M. degree, as a cum laude, honors scholar. He completed an internship at Cornell University in 1977-78. He has been investigating clinical trials for the majority of his career. Starting at Grant Avenue Pet Hospital and then carrying it over to Bradford Park Veterinary Hospital in 1991. There are three veterinarians at Grant and eight at Bradford Park, including a boarded surgeon and a dermatologist. Bradford has a referral area of 150 miles. The clinical trial team is two fulltime DVMs and five support staff.

Due to Dr. Sifferman's dedicated work and helpful staff, BPVH Clinical Trials has completed hundreds of GCP studies, in dogs, cats, food animals and horses, primarily as the investigator, but also have designed studies, and recruited and trained investigators. Additionally, he consultants with several pharmaceutical companies.

Dr. Sifferman was born and raised on a dairy farm Northeast of Mount Vernon, MO. He enjoys farming his family farms, the one he grew up on and the one that has been in the family since 1873. He raises cattle and grows corn and soybeans. Now recently retired, hobbies include travel and farming. He owns four farms, with 500 acres of row crops and 800 cows. He also has three children and three grandchildren.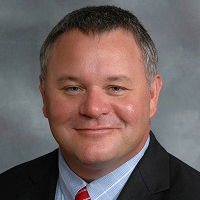 David Renter, Ph.D., D.V.M.
Professor of Epidemiology and Director for the
Center for Outcomes Research and Epidemiology
College of Veterinary Medicine
Kansas State University

Biography

Dr. David Renter's research emphasizes the application and extension of epidemiologic principles and methods to enhance animal health outcomes, food safety and the sustainability of food animal production systems. By utilizing appropriate experimental, observational, and synthesis research methods, his outcomes research enables valid data-driven decisions that improve animal health/well-being, food safety, production efficiency, and the economic viability of animal health and agricultural systems.

His research is primarily focused on applying epidemiologic approaches to generate industry-relevant knowledge that is used to address complex and contemporary problems in beef cattle production systems.

Additional research interests include the development and application of methods for monitoring disease burden and validating diagnostic strategies; combining molecular and epidemiologic data for defining the epidemiology of infectious diseases; and the application of valid epidemiologic study design, implementation, and data interpretation for field-based research.

B.S. (1994), University of Nebraska at Kearney; D.V.M. (1998), Kansas State University; Ph.D. (2002), Kansas State University.
Heather Raszka
Research and Development Senior Specialist
Quality Assurance Unit
Boehringer Ingelheim Vetmedica Inc.
Biography

Heather Raszka is Research and Development Senior Specialist within the Quality Assurance Unit of Boehringer Ingelheim Vetmedica Inc. This group provides quality assurance oversight for the conduct of pivotal biological and pharmaceutical clinical and non-clinical studies for animal health products.

Raszka has more than eight years of experience in a regulated Quality Assurance environment including GLP, GCP and GMP for both human and animal health. She specializes in clinical pharmaceutical animal health and electronic data capture systems for clinical studies and providers.


Annette Kenser
Quality Expert
Bayer U.S. LLC
There will also be a representative from the Center for Veterinary Medicine at the seminar.