A global force with a local address
Kansas State University Olathe is more than just a campus — it's a stakeholder in the community. Professionals in the Kansas City metro area come here to collaborate with industry, earn a master's degree or graduate certificate, advance in their careers and become a solid asset in their organization.
K-State Olathe works with area K-12 schools as well as local industry to ensure tomorrow's leaders have the necessary education and skills for success. We're here for Greater Kansas City because of Greater Kansas City, and we're proud to serve.
Industry collaboration showcase on May 17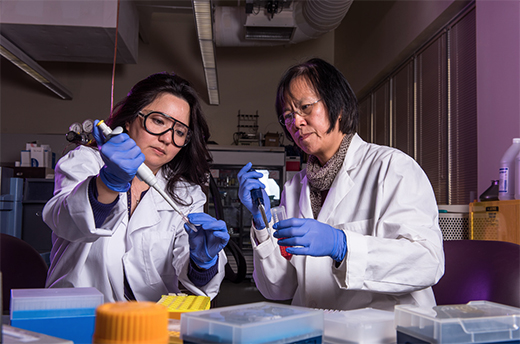 The 2017 Research Showcase is from 3:30-6:30 p.m. May 17 at K-State Olathe. The event highlights the wide breadth of research expertise, resources and capabilities at Kansas State University that are available to public and private partners in Greater Kansas City. Learn more.
News