Regulatory Affairs in Animal Health Seminar Series
Throughout the 2017-2018 academic year, K-State Olathe is hosting four seminars tailored to the Kansas City area animal health regulatory affairs community. The series is aimed at providing hot topic information in regulatory affairs and connecting industry with regulatory agencies.
"Regulatory Challenges Associated with New Technology Implementation"
Dec. 7, 2017 | 1:30-5 p.m.
As new technology enters the animal health market, one of the biggest challenges of adaptation is achieving a registration, particularly when some features of the new technology may not clearly fit into the current regulatory processes.
This seminar is focused on the process of achieving a positive outcome for bringing the new technologies to market and addressing some of the potential regulatory challenges. Rather than regulation being an adversary to new technology, this seminar

focuses on ways to work collaboratively with the

regulatory

agencies to achieve success.
Featured speakers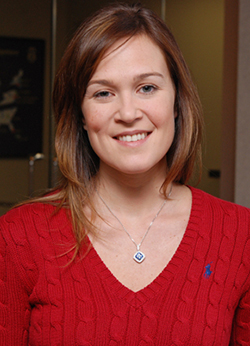 Heather Lombardi
Leader, Animal Bioengineering and Cellular Therapies Team
Office of New Animal Drug Evaluation
FDA Center for Veterinary Medicine
Biography
Dr. Heather Lombardi is the Leader of the newly formed Animal Bioengineering and Cellular Therapies Team in the Office of New Animal Drug Evaluation at the Food and Drug Administration's Center for Veterinary Medicine (CVM).

Dr. Lombardi previously served as a master reviewer with expertise in the review of innovative products such as proteins, peptides, and cell-based products in the Division of Manufacturing Technologies at CVM.

Dr. Lombardi joined CVM in 2008, and throughout her tenure has participated in many efforts put in place by the Center in order to bring innovative new animal drugs to market in a more predictable and seamless fashion, such as the Innovation Exploration Team (IVET), and numerous technology teams and working groups.

Dr. Lombardi has led efforts to provide guidance and policy to stakeholders specific to the regulation of new technologies.

Dr. Lombardi holds a doctor of philosophy in biological chemistry from the University of Pennsylvania and a bachelor of science in chemistry (biochemistry track) from the University of North Carolina at Chapel Hill.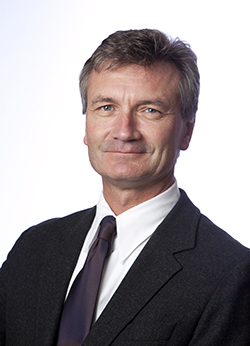 Ernst Heinen
Chief Development Office
Aratana Therapeutics Inc.
Biography

Ernst Heinen, D.V.M., Ph.D., has served as chief development officer for Aratana Therapeutics Inc. since March 2014. In addition, he served as our the head of Drug Evaluation and Development from June 2012 until March 5, 2014.

From 1990 to 2012, Dr. Heinen held positions of increasing responsibility at Bayer Animal Health, the animal health division of Bayer AG, where he ultimately served as vice president of Research and Development and Veterinary Technical Services, Pets.

Dr. Heinen currently serves on the Kansas State University Olathe Advisory Board and previously served on the boards of the Kansas City Area Development Council and the Center for Animal Health Innovation. He is the author of dozens of scientific articles and presentations focused on the animal health industry.

Dr. Heinen received a veterinary degree and a D.V.M. in veterinary microbiology from the Justus-Liebig-University of Giessen Veterinary School in Giessen, Germany, and is a certified specialist in veterinary microbiology.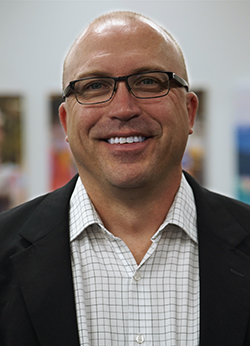 Scott Holmstrom

Senior Director of Food and Animal Product Development
Elanco Animal Health
Biography

Scott Holmstrom has held several roles with Elanco Animal Health, including leading the global regulatory affairs division.

In this role, he was responsible for shaping the regulatory landscape to enable outcomes for Elanco and their customers, and to ensure that Elanco deliverables are completed in accordance with appropriate regulations and commitments to global regulatory authorities. This position provides direction for activities according to the company objectives and plays a key role in the development of short term and long term company strategy.

Recently, he has taken a role focused on the development and execution on late stage external innovation strategies. In this role, he develops specific strategies and execution plans to partner with external companies to commercialize products that can support near and mid-term growth objectives for Elanco that may include co-promotion, commercialization partnerships, joint ventures, project and company acquisitions.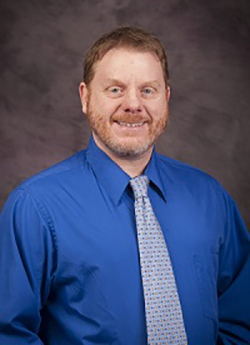 Butch Kukanich

Professor and Assistant Department Head
Anatomy and Physiology
Kansas State University College of Veterinary Medicine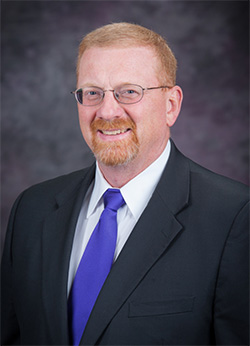 Michael Apley

Frick Professor of Production Medicine and
Clinical Pharmacology
Kansas State University College of Veterinary Medicine
Biography

Dr. Michael Apley is a veterinarian with a Ph.D. in physiology (pharmacology). He is a Diplomate of the American College of Veterinary Clinical Pharmacology. His practice background includes general practice in central Kansas and a feedlot consulting/contract research practice based in Colorado.

Dr. Apley was on the College of Veterinary Medicine faculty at Iowa State University for nine years through 2005. He is currently a professor in the department of veterinary clinical sciences at Kansas State University. Dr. Apley works with veterinarians and producers throughout the United States concerning the use of drugs in food animals and also in the area of beef cattle health with an emphasis on feedlots.

Dr. Apley teaches in the beef production medicine, large animal medicine, and pharmacology courses. His research interests include infectious disease, antibiotic efficacy and resistance, drug residues, and applications of drugs in food animals. In 2016, he and collaborators started a five-year study funded by the FDA which focuses on quantifying antibiotic use in feedlots and dairies.

Dr. Apley is a past president of the Academy of Veterinary Consultants and the American College of Veterinary Clinical Pharmacology. He is currently president of the American Association of Bovine Practitioners. In 2015, Dr. Apley was appointed as a voting member of the Presidential Advisory Council on Combating Antibiotic Resistant Bacteria.
Registration
Registration is $100. A 15 percent group discount is available for organizations that are sending 5 or more employees. Please contact Angela Buzard at abuzard@k-state.edu.