A structured data platform to improve the lives of humans and animals
What can we learn from animals to help humans and vice versa? Working together across species and organizations to improve human and animal health will help enhance research and, ultimately, improve the lives of all species.
About 1Data
1Data is the result of a unique partnership formed between Kansas State University and the University of Missouri-Kansas City, which leverages the strengths of our region to develop a platform to share human and animal health research data. Other organizations also are part of this effort, including Children's Mercy Hospital, University of Kansas Medical Center, Cerner, Aratana, MRIGlobal, BioNexus KC, St. Luke's Health System and many others.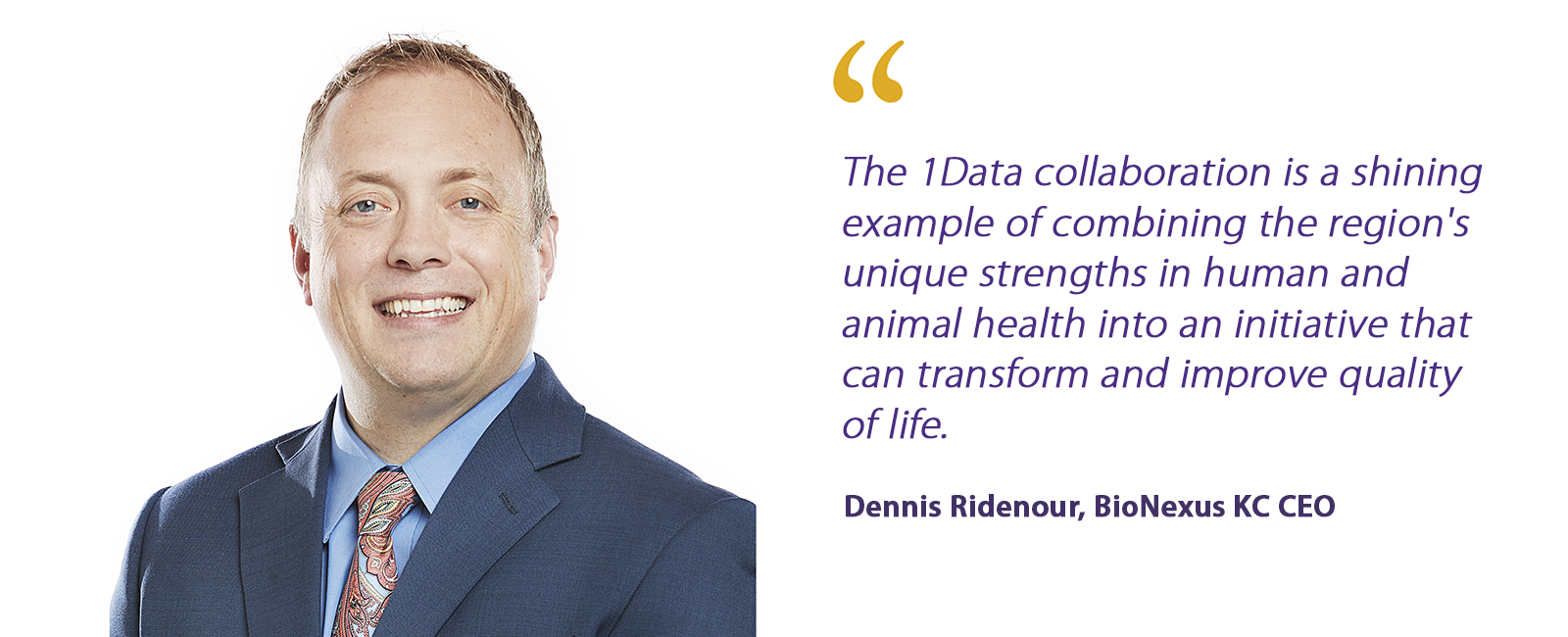 Resources
Publications in scientific journals