Great Plains Room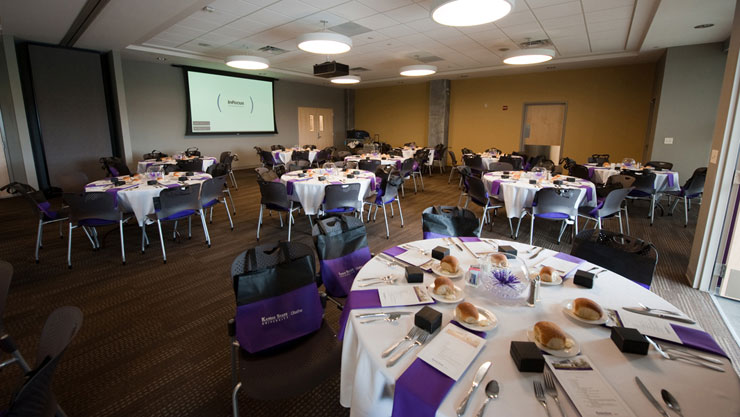 Our Banquet Hall can be used as one large banquet area or divided into two separate spaces to accommodate various sizes and types of meetings, classes, dinners and receptions. The room is located adjacent to our kitchen to accommodate all catering needs.
Room Rates are based on the reserved time. All set up and tear down must fall within the 4 or 8 hour rented time.

Click here to see the rate sheet.*

Features
Portable Podium
Three Projectors
Three Screens
Data Connection
WiFi
Three VIP Connection Plates (Allows guest to use their laptop with the system)
Sound System (Lapel and handheld microphones)
54" Round Tables (Each table seats seven people)
If you are interested in hosting an event in our facility, please contact Mary Partridge, 913-307-7307,
mpartridge@k-state.edu.
Use of basic audiovisual equipment included in room rates.
*PRICES ARE SUBJECT TO CHANGE