Classroom 220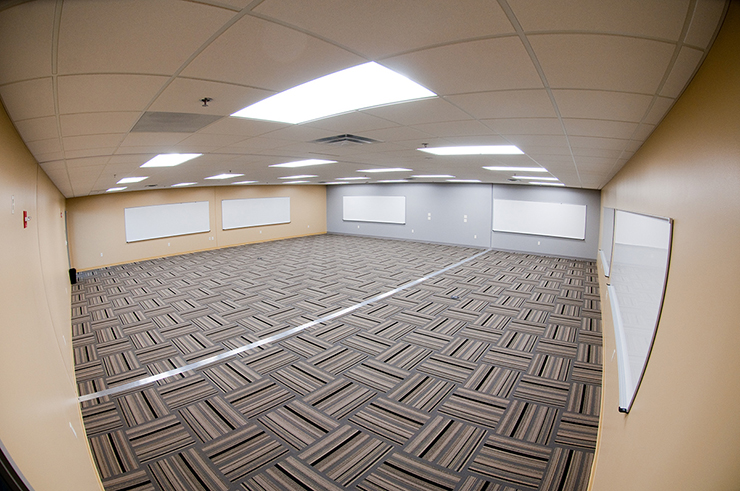 This second floor classroom is used as a multipurpose space by academics and community partners. Outside businesses and organizations also can access this room for class and meeting needs. Please note that this room, Room 220, does notcontain any audiovisual equipment or furniture. It is the perfect space for exhibits and booths. It also can be set up for classroom or lecture needs. Special room layouts must be requested.
Room Rates are based on the reserved time. All set up and tear down must fall within the 4 or 8 hour rented time.

Click here to see the rate sheet.*
Features
If you are interested in hosting an event in our facility, please contact Mary Partridge, 913-307-7307,
mpartridge@k-state.edu.
*PRICES ARE SUBJECT TO CHANGE