Bistro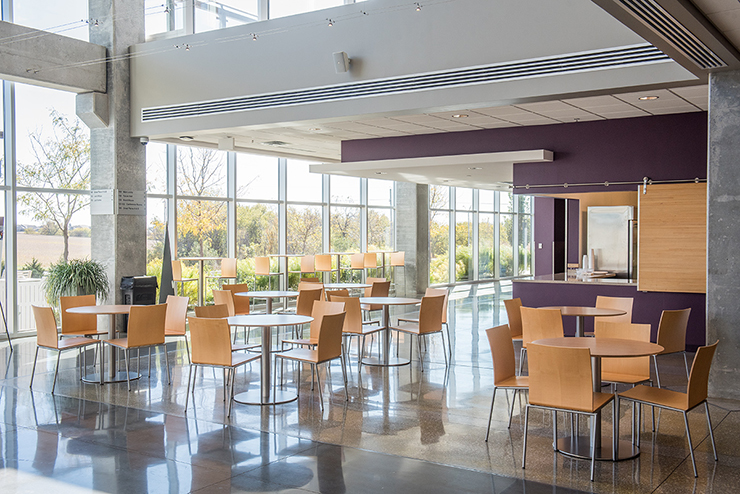 The Bistro is a great reception area for meetings and social gatherings. This is an informal area with an adjacent kitchen, serving bar, and patio.
Room Rates are based on the reserved time. All set up and tear down must fall within the 4 or 8 hour rented time.

Click here to see the rate sheet.*
Features
WiFi
Cable TV Monitors (No Data Connection)
Bistro Tables
High-Top Tables
Chairs
Access to the Café Kitchen
Access to a buffet serving area
Use of basic audiovisual equipment included in room rates.
If you are interested in hosting an event in our facility, please contact Mary Partridge, 913-307-7307,
mpartridge@k-state.edu.
*PRICES ARE SUBJECT TO CHANGE