Christy Ziegler
Assistant Superintendent of Personalized Learning/Interim Director Special Education
Shawnee Mission School District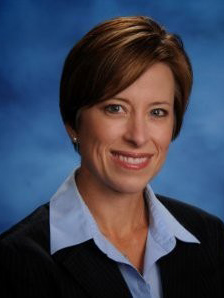 Christy Ziegler, Ph.D., is a proven educational leader, with demonstrated excellence in the development, implementation and management of effective learning systems.
Ziegler has more than 20 years of district-level experience in public education and educational leadership.
She has been with the Shawnee Mission School District since 2014, overseeing the strategies to support and enhance students' knowledge in the science, technology, education and mathematics, or STEM, fields, as well as overseeing curriculum, instruction, assessment, innovation and performance, and special education for the district.
She is a board member at Grace United Methodist Church, where she has previously served in support of early childhood programming and also serves on the church's finance committee.
Ziegler was named a 2017 Top Connector in Education and Entrepreneurship by the Kansas City Connector Project. She is passionate about connecting K-12 education, higher education, metro business and community members in collectively working toward growing college and career experiences for all students.
Ziegler earned her master's in curriculum and instruction from the University of Kansas, a master's in school leadership from Baker University and a doctorate in special education and technology from the University of Kansas.