Shannon Kellner
Associate Vice President of Livestock
Merck Animal Health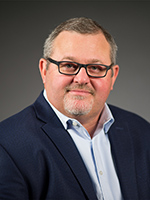 Shannon Kellner joined Merck Animal Health in 2013 as business unit head of the company's poultry segment. He is currently the associate vice president of the livestock business, and is responsible for the overall profitability of the U.S. ruminant, swine, poultry and aquaculture businesses.
Prior to joining Merck Animal Health, Kellner served as sales director for North, Central and South America for Lohmann Animal Health before transitioning to corporate vice president of Lohmann Animal Health International.
A graduate of Texas A&M University, he earned his bachelor's degree in poultry science.