John El-Attrache
Global Director of the Science and Investigation Department
Ceva Animal Health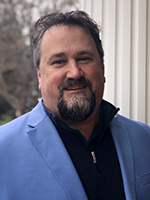 John El-Attrache provides global direction at a corporate level through scientific investigation, support and innovation.
He works strategically with the business franchises in coordination and prioritization of projects and actively facilitates the introduction and development of innovative R&D and business projects. He currently provides oversight to multiple global diagnostic laboratories, extensive laboratory network and scientific investigation studies (pre and post licensing) for both poultry and swine vaccines.
John is a virologist with over 25 years of experience working with animal viruses in clinical, classical and molecular settings. He has accumulated vast experience working with academia, private sector groups as well as foreign governments in the areas of biological product development, clinical assessment, high throughput molecular and virological diagnostic development, laboratory review and design, environmental and facility Bio-security review, personnel review and associated recommendations.
El-Attrache earned his bachelor's in biochemistry from Texas Tech University and his master's and doctorate in medical microbiology from the University of Georgia.