Where is K-State Olathe located?
The K-State Olathe Campus is located in a park-like setting on 38 acres in Johnson County, just east of Kansas Highway 7 on College Boulevard.
The campus is in the Kansas Bioscience Park, putting K-State Olathe in an ideal position to share technological discoveries and foster start-up businesses. The proximity of the campus to Olathe's Meadow Lane Elementary School, Prairie Trail Junior High School and Olathe Northwest High School gives young people a look at real-life science, technological discoveries and commercialization.
The street address for K-State Olathe is 22201 W. Innovation Drive, Olathe, KS, 66061. The campus is just east of Kansas Highway 7 at the intersection of College Boulevard and Valley Road in Olathe. If using GPS or web-based map locators, use the address 22201 College Blvd., Olathe, KS, 66061.
For turn-by-turn directions from a specific direction, please refer to the box at the right.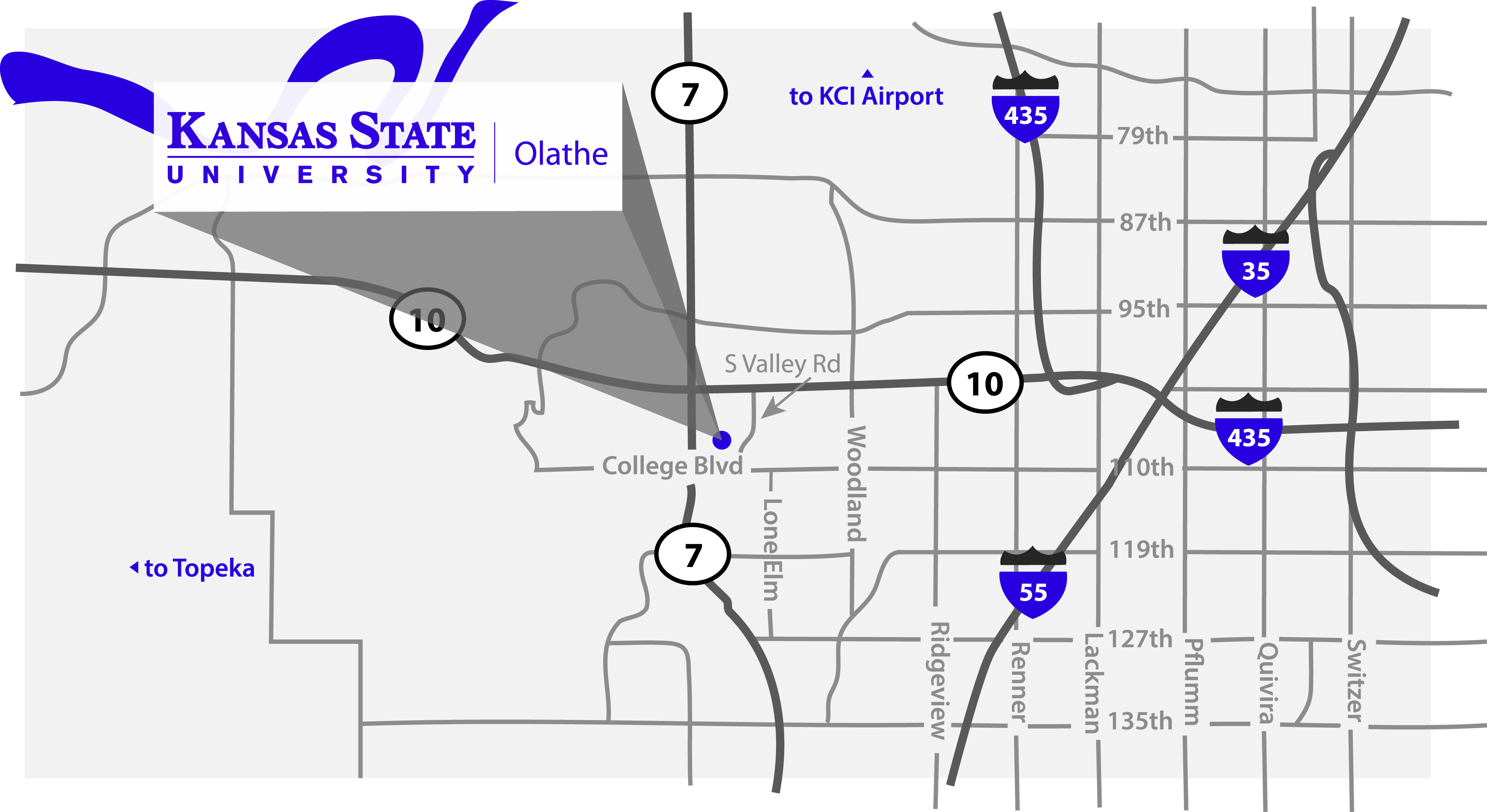 Free parking is available on the K-State Olathe campus.