Where is K-State Olathe located?
The K-State Olathe Campus is located in a park-like setting on 38 acres in Johnson County, just east of Kansas Highway 7 on College Boulevard.
The campus is in the Kansas Bioscience Park, putting K-State Olathe in an ideal position to share technological discoveries and foster start-up businesses. The proximity of the campus to Olathe's Meadow Lane Elementary School, Prairie Trail Junior High School and Olathe Northwest High School gives young people a look at real-life science, technological discoveries and commercialization.
The street address for K-State Olathe is 22201 W. Innovation Drive, Olathe, KS, 66061. The campus is just east of Kansas Highway 7 at the intersection of College Boulevard and Valley Road in Olathe. If using GPS or web-based map locators, use the address 22201 College Blvd., Olathe, KS, 66061.
Where are you coming from? We can get your here with turn-by-turn directions. If you aren't coming from one of the following areas, just MapQuest us at the address of 22201 W. College Blvd., Olathe, KS, 66061.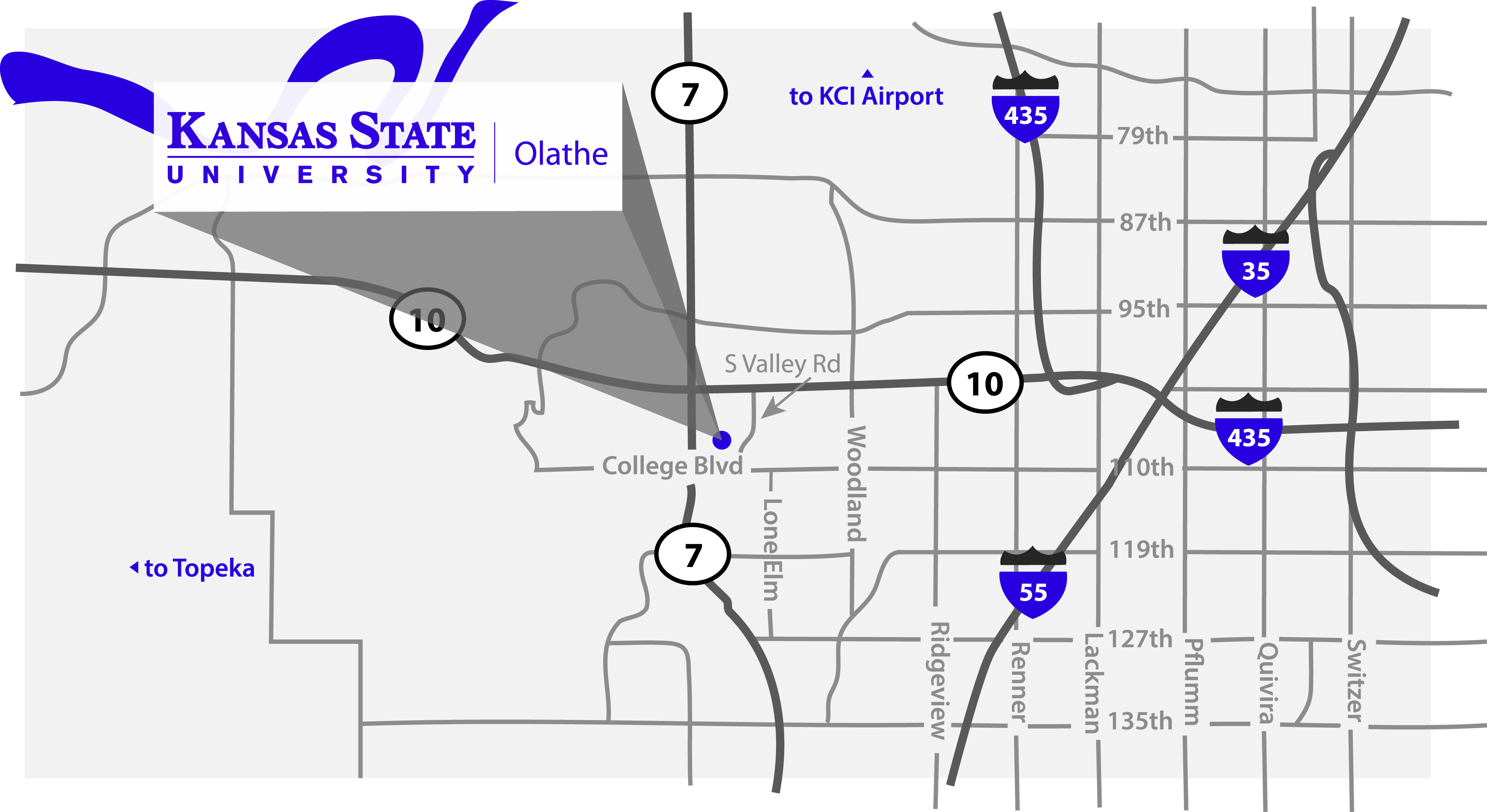 Free parking is available on the K-State Olathe campus.