Approved Caterers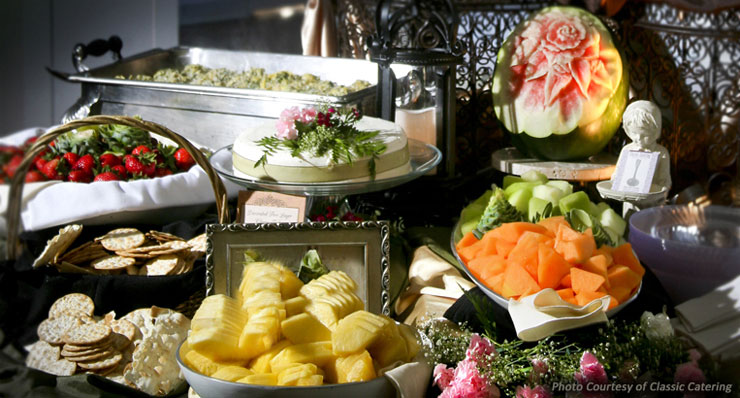 A list of approved caterers for events at K-State Olathe is provided for your use. Please note that one of the vendors listed must be used for any catered event at this location.
• 2018 Approved Catering List (PDF format)
Please Note:
*All catering services will be subject to a 15% K-State Olathe building usage fee. Surcharge will be reflected in the caterer's final bill. This surcharge is necessary to help offset costs of upkeep, maintenance, overhead and administration.
*Alcohol can only be served at private events through a caterer licensed to serve alcohol. Client must notify K-State Olathe in advance if alcohol is to be served.
Beverage Service
K-State Olathe offers a variety of beverages to compliment your event. Beverages are purchased directly from K-State Olathe and charges will be included on your K-State Olathe invoice.

Beverage List
$1.50 each
Coffee - Regular and Decaffeinated (sold by 10 cup pots)
Hot Tea (complimentary with coffee order if requested)
Assorted Sodas
Bottled Water


Iced Tea Canister (serves 20-25) - $15
Lemonade Canister (serves 20-25) - $15
If requested, water service is complimentary with a room reservation.