K-12
While K-State Olathe's main audience is graduate students and researchers, it has extended its expertise to K-12 learners as well. The K-12 science education programs are designed to support the six Johnson County public school districts and other schools in the Greater Kansas City area in collaboratively developing, coordinating and participating in educational programs in animal health, food safety and food security.
See what K-State Olathe can do for K-12 education
Assist in the development of new programs in animal health, food safety and food security to align with the curricular needs of each school district;


Develop, coordinate and lead formal and informal professional development for K-12 science teachers in the areas of animal health, biotechnology and food safety and security;


Coordinate outreach activities, such as career fairs, family science nights, and field trips;


Work with school districts in developing memorandum of agreements in partnership with Kansas State University Olathe to meet school districts academic and program goals;


Create a bank of resources (guest speakers, researchers, faculty members, equipment) to assist in the educational needs of students in K-12 programs;


Serve on educational advisory boards in the animal health, biotechnology, education, and food safety and security areas;


Provide a smooth transition of knowledge between K-12 and higher education by providing a contact person who can navigate both education entities to benefit all; and


Enhance the quality of K-12 science academic attainment in Johnson County students in meeting the 21st century needs of a rapidly changing and competitive world.
Connect with us
Educators
If you are interested in exploring a collaboration between K-State Olathe and your group of students, Contact Martha Nowak, K-12 program coordinator, at 913-541-1220 or msnowak@k-state.edu.
University Faculty and Staff
Those working in higher education are encouraged to partcipate in a week-long "K-State Days" mini camp for K-12 students enrolled the "Kids on Campus" summer program through Kansas City Kansas Community College. | Learn more
Internships
An internship can provide a unique and rich experience for students in meeting their academic and career goals. Apply today.


---
Career possibilities in biotechnology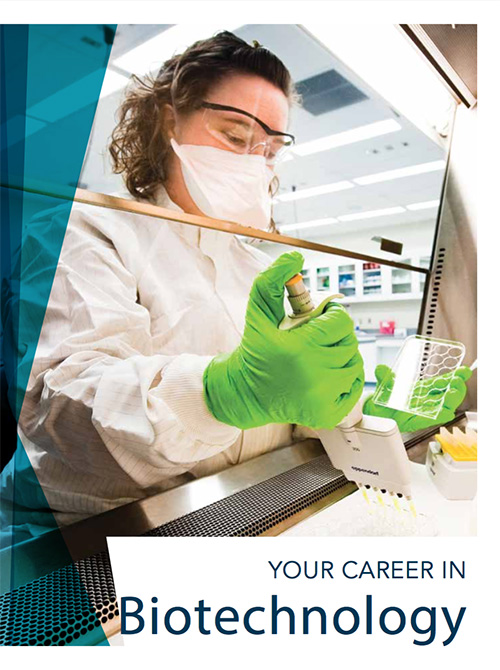 What's your answer to the questions, "What do you want to be when you grow up?" or "What's your major?" Consider a career in biotechnology.

Biotechnology is a field undergoing tremendous growth, and the demand for jobs — and qualified, experienced professionals to fill those jobs — is at an all-time high. Graduates need the right educational training and experiences to land these jobs and be highly successful. Fortunately, Greater Kansas City has you covered.

Learn more