Researcher Profiles
Majid Jaberi-Douraki, Ph.D.
Assistant professor of mathematics, Institute of Computational Comparative Medicine, Kansas State University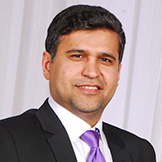 Dr. Majid Jaberi-Douraki is an assistant professor of mathemtics in the Institute of Comparative Medicine at Kansas State University. He also is an affiliated researcher with the Johnson Cancer Research Center at Kansas State University.

Jaberi-Douraki's research focuses on the modeling of biological and epidemiological science, dynamical systems, control theory and numerical analysis. His work has appeared in multiple scientific publications, including the Journal of Theoretical Biology, Journal of Biological Dynamics and PLoS ONE.

He earned a bachelor's degree in mathematics from the University of Isfahan, a master's degree in applied mathematics from Amirkabir University of Technology and a doctorate in applied mathematics from the University of Laval.
---
Jim Riviere, D.V.M, Ph.D.
Distinguished professor emeritus, Kansas State University and North Carolina State University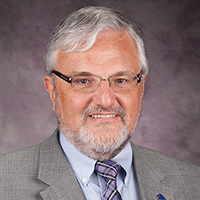 Dr. Jim Riviere is a Distinguished Professor Emeritus at both Kansas State University and North Carolina State University.He is an elected member of the National Academy of Medicine and served as editor in chief of the Journal of Veterinary Pharmacology and Therapeutics for more than 20 years.

He is an internationally known expert in pharmacokinetics and toxicology.

His work focusses on developing computational models for predicting biological interactions of nanomaterials, the risk assessment of complex chemical mixtures, absorption of drugs and chemicals across skin, and the food safety and pharmacokinetics of tissue residues in food producing animals. The common theme is to define quantitative approaches to link model systems of different scales; that is from in silico to in vitro to in vivo to population endpoints in one species, and then to extrapolate across species.

He was the co-founder 36 years ago of the ongoing U.S. Department of Agriculture supported national Food Animal Residue Avoidance and Depletion (FARAD) program.
Riviere holds six patents, has authored/edited 22 books and 570 scholarly publications in pharmacokinetics, toxicology and food safety; and received more than $21 million as principal investigator on extramural research grants. He has mentored dozens of award-winning graduate students.

He is a fellow of the Academy of Toxicological Sciences, a member of Phi Beta Kappa, Phi Zeta and Sigma Xi honoraries, and has served on the Science Board of the Food and Drug Administration (FDA). Among his honors are the 1991 Ebert Prize from the American Pharmaceutical Association, the Harvey W. Wiley Medal and FDA Commissioner's Special Citation, as well as Lifetime Achievement Awards from both the American and European Associations of Veterinary Pharmacology.

Riviere earned his bachelor's degree in biology summa cum laude and a master's degree in endocrinology with distinction from Boston College, Chestnut Hill, Mass. He earned a D.V.M. and a Ph.D. in pharmacology from Purdue University. He was awarded an honorary D.Sc. from Purdue in 2007. Prior to joining the Kansas State University faculty, Riviere was a faculty member at North Carolina State University for 31 years, retiring both as an Alumni and Burroughs Wellcome Fund Distinguished Professor.
---
Gerald J. Wyckoff, Ph.D.
Professor, Molecular Biology and Biochemistry, University of Missouri-Kansas City and Kansas State University's Olathe campus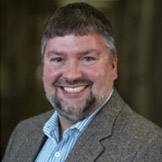 Dr. Gerald Wyckoff's educational background is as a molecular evolutionary geneticist, finding faint signatures of positive selection in a sea of genomic noise. This led him to become involved with large scale genomic, and later proteomic, projects.

At the University of Missouri-Kansas City, he has have developed collaborations with structural biology faculty, in part to extend his knowledge of how to apply large-scale screening techniques to structure-based problems. He has helped develop software applications for Mass Spec analysis relating to analysis of divergent peptides as well as cross-linking analysis. In addition, he has helped create databases for large scale synthesis of chemical and biological data in species as diverse as fish and humans. All of these problems have as a common theme the development of tools to make sense out of large scale data where noise is high and signal is low.

His recent work has led to the development of software that is being commercialized, and he continues to try and find ways to apply his evolutionary knowledge to the problems inherent in big data drug discovery at the interface between animal and Human health.
---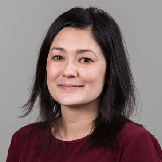 Jessica Kawakami
Postdoctoral fellow
Wyckoff Lab
University of Missouri-Kansas City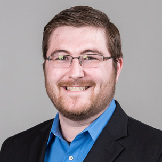 Josh Staley
Master's student, Veterinary Biomedical Science
Kansas State University Olathe