Young Professionals
K-State Olathe is here to be a resource to the Greater Kansas City community, particularly young professionals. We are excited to share our expertise with those who visit our campus.
Upcoming Event | March 26
Join us for a young professionals event at the Kansas State University's Olathe campus on March 26, 2019.
We'll be hosting the Olathe YOPros for an evening of grab-and-grill pizzas. We'll have our homemade crust grilled and ready for you to assemble your own personal pizzas. Enjoy a beverage and networking because you've already got dinner made!
Registration is $5 and covers pizzas and a beverage.

We hope to see you there!
This event is offered in partnership with the Olathe Chamber of Commerce YOPros and is sponsored by Costco Overland Park.



Contacts:
Courtney Gebauer, 913-744-4369, cgebauer@olathe.org
Lauren Vaughan, 913-307-7373, laurenv@ksu.edu
---
2019 All-University Open House | April 6
Enjoy the April 6 event? Join us from 9 a.m. to 1 p.m. on Saturday, April 6, for free food and entertainment at the 2019 All-Univesity Open House. Learn more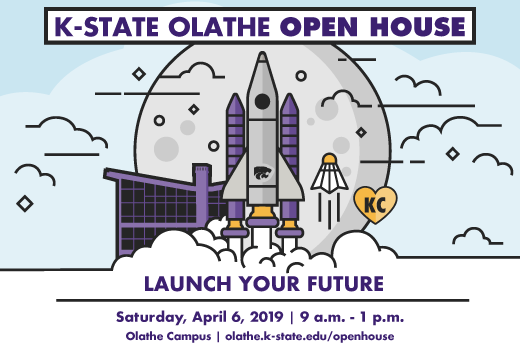 About K-State Olathe
Kansas State University's Olathe campus offers graduate degrees and certificates to young, working professionals in the metro area who are looking to expand their career potential or reinvent their profession.