Room Rental Pricing: Public and Partner Rates
K-State Olathe has a variety of rooms to suit all of your meeting and banquet needs.
Room size, pricing and capacities are as follows.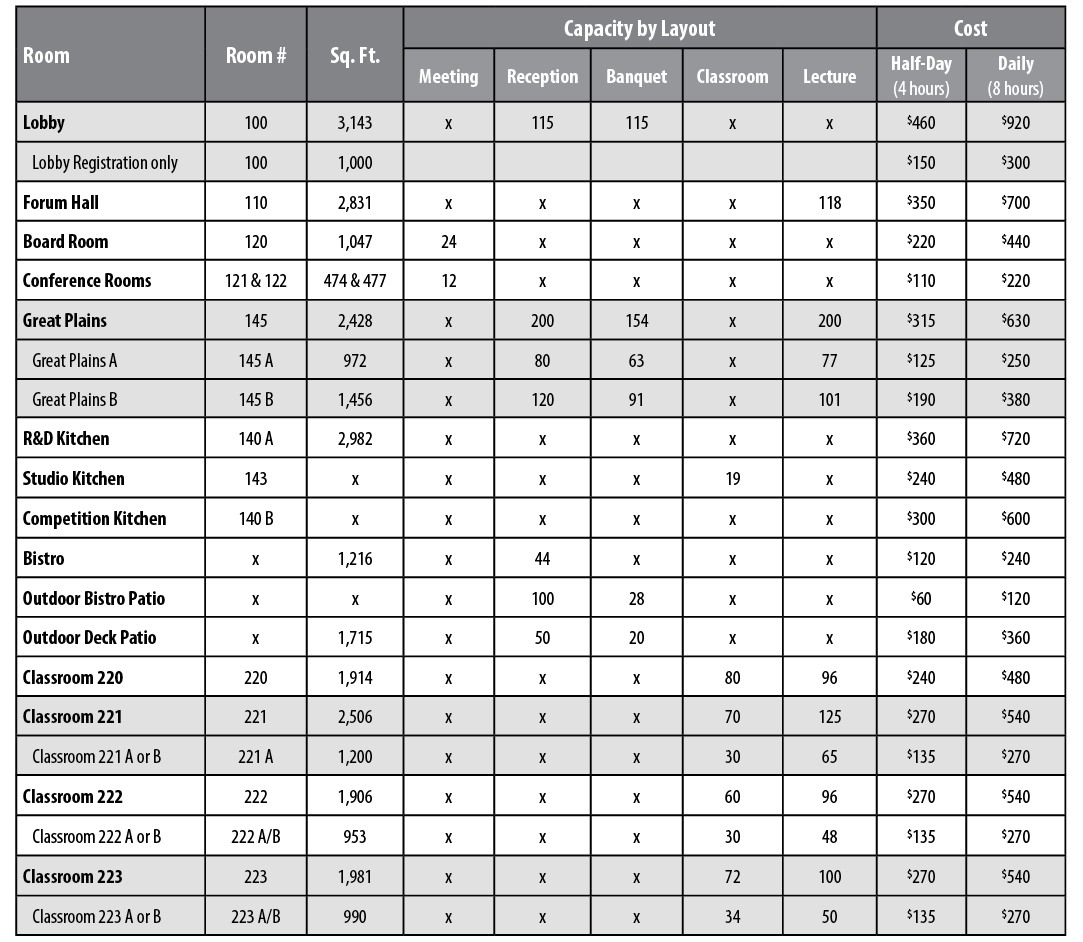 **Kansas State University departments and organizations, please call for details about discounted rates.
PRICES SUBJECT TO CHANGE

Additional Services and Fees
Additional services and fees may be applicable. See policies and procedures for more information.

---

Questions? Please contact the Events Coordinator at eventsinfo@k-state.edu or 913-307-7307.