Outdoor Patio - Deck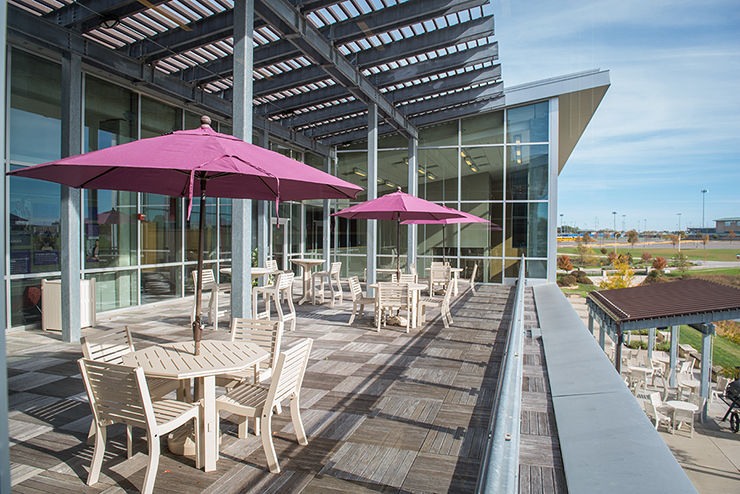 The deck is a great location for a reception or banquet. It is on the second floor just off the classroom hallway. The patio faces east and overlooks our landscaping, gardens and a pond.
Room Rates are based on the reserved time. All set up and tear down must fall within the 4 or 8 hour rented time.

Click here to see the rate sheet.*
Features
Patio Tables, Chairs and Umbrellas
54" Banquet Tables (Seats Seven) and Chairs
Wifi
If you are interested in hosting an event in our facility, please contact Mary Partridge, 913-307-7307,
mpartridge@k-state.edu.
*PRICES ARE SUBJECT TO CHANGE