Bistro Patio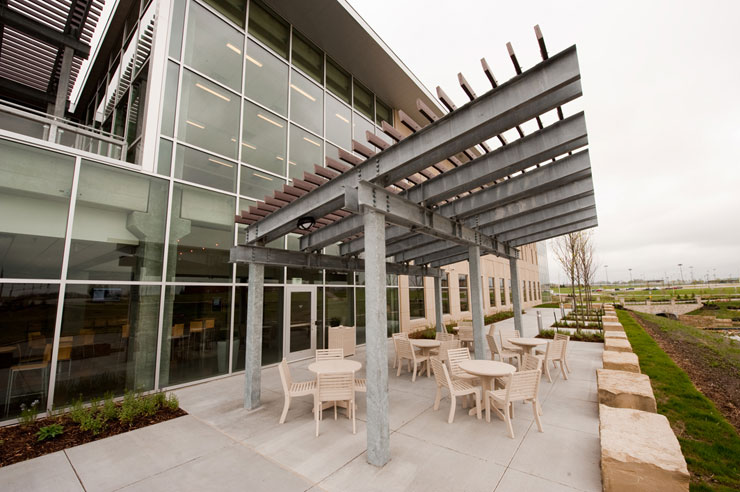 The Bistro Patio is a great outdoor reception area for meetings and social gatherings. Patio area accommodates a large number of people and the furniture can be arranged in a variety of ways.
Room Rates are based on the reserved time. All set up and tear down must fall within the 4 or 8 hour rented time.
Click here to see the rate sheet.*
| | |
| --- | --- |
| Room Setup | Capacity |
| Reception | 250 |
| Banquet | 126 |
Features
WiFi
Patio Tables (Seat 4) and Chairs
Banquet Tables (Seat 7) and Chairs
Access to the Café Kitchen
Access to a buffet serving area
If you are interested in hosting an event in our facility, please contact Mary Partridge, 913-307-7307,
mpartridge@k-state.edu.
*PRICES ARE SUBJECT TO CHANGE