Kansas City One Health Day
On Nov. 6, groups from around the world are celebrating a collaborative approach to human, animal and environmental health called One Health. Kansas City is celebrating, too.
Climate Change and Extreme Weather Events: A One Health Perspective
Join Kansas State University BioNexus KC, BioKansas, the KU Edwards Campus and Frontiers: University of Kansas Clinical and Translational Science Institute for Kansas City One Health Day. This year's topic is "Climate Change and Extreme Weather Events."
The event is from 3-6 p.m. at K-State's Olathe campus.
Admission is $10 and free to students.

---
Dr. Chuck Rice
University distinguished professor of soil science
Kansas State University
Councilwoman Lindsey Constance
City of Shawnee
Dr. Terri Woodburn
Program director, Professional Science Master's
KU Edwards
Lindsey Constance
Metro KC Climate Action Coalition
Dr. Gary Anderson
Director, Animal Health and Food Safety Institute
K-State Olathe
---
Agenda
2:30-3 p.m. | Registration
Register in the Bistro. The presentation will be in the Great Plains Room.

3-3:15 p.m. | Welcome
3:15-3:40 p.m. | Keynote 1
Global Impact of Climate Change and Extreme Weather Events
Dr. Chuck Rice
University Distinguished Professor of Soil Science
Kansas State University


3:40-4 p.m. | Keynote 2
Climate Action KC
Councilwoman Lindsey Constance
City of Shawnee

Mayor Mike Kelly
City of Roeland Park


4-4:45 p.m. | Poster Session and Networking
Bistro


4:45-5:45 p.m. | Speaker Panel

A One Health Perspective on Climate Change and Extreme Weather Events

Human aspect
Dr. Barbara Polivka
Associate Dean of Research, Professor in the School of Nursing
University of Kansas Medical Center
Animal aspect
Dr. Gary Anderson
Director of Animal Health and Food Safety Institute
Kansas State University's Olathe campus
Environmental aspect
Dr. Terri Woodburn
Program Director, Professional Science Master's
KU Edwards

Community Action
Lindsey Constance
Metro KC Climate Action Coalition
Moderator
Dennis Ridenour
President and CEO
BioNexus KC


5:45-6 p.m. | Poster Awards and Drawing for Prizes
6 p.m. | Program Ends
Speakers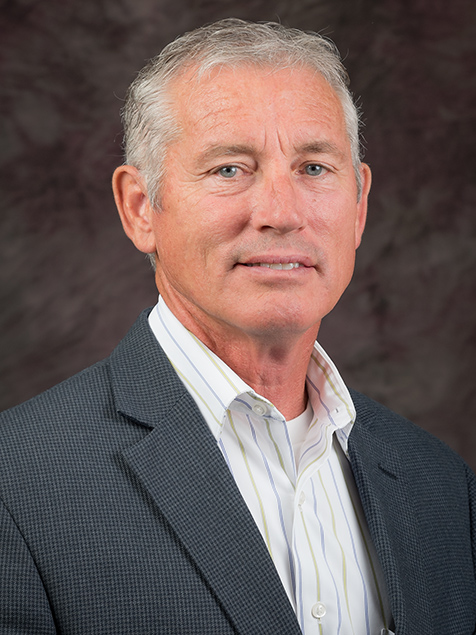 Gary Anderson
Director, Animal Health and Food Safety Institute
Kansas State University's Olathe campus

Councilwoman Lindsey Constance
City of Shawnee
Metro KC Climate Action Coalition
Mayor Mike Kelly
City of Roeland Park
Dr. Barbara Polivka
Associate Dean of Research, Professor in the School of Nursing
University of Kansas Medical Center
Dr. Chuck Rice
University Distinguished Professor of Soil Science
Kansas State University
Dennis Ridenour
President and CEO
BioNexus KC
Dr. Terri Woodburn
Program Director, Professional Science Master's
KU Edwards