Food for Thought Film Series
Food for Thought is a free film series about food by the Urban Food Systems program at K-State Olathe. All films are followed by a panel featuring community partners and experts from the field who discuss the themes of the film and answer audience questions.
6-8 p.m., Second Thursday of every month
K-State Olathe, 22201 W. Innovation Drive, Olathe, KS 66061

While the event is free, donations are accepted. All donations help support graduate student research, programming, tours, community workshops and more that are offered through the M.S. in Horticulture with a specialization in Urban Food Systems degree program.
Upcoming Films
"Biggest Little Farm" - Date TBA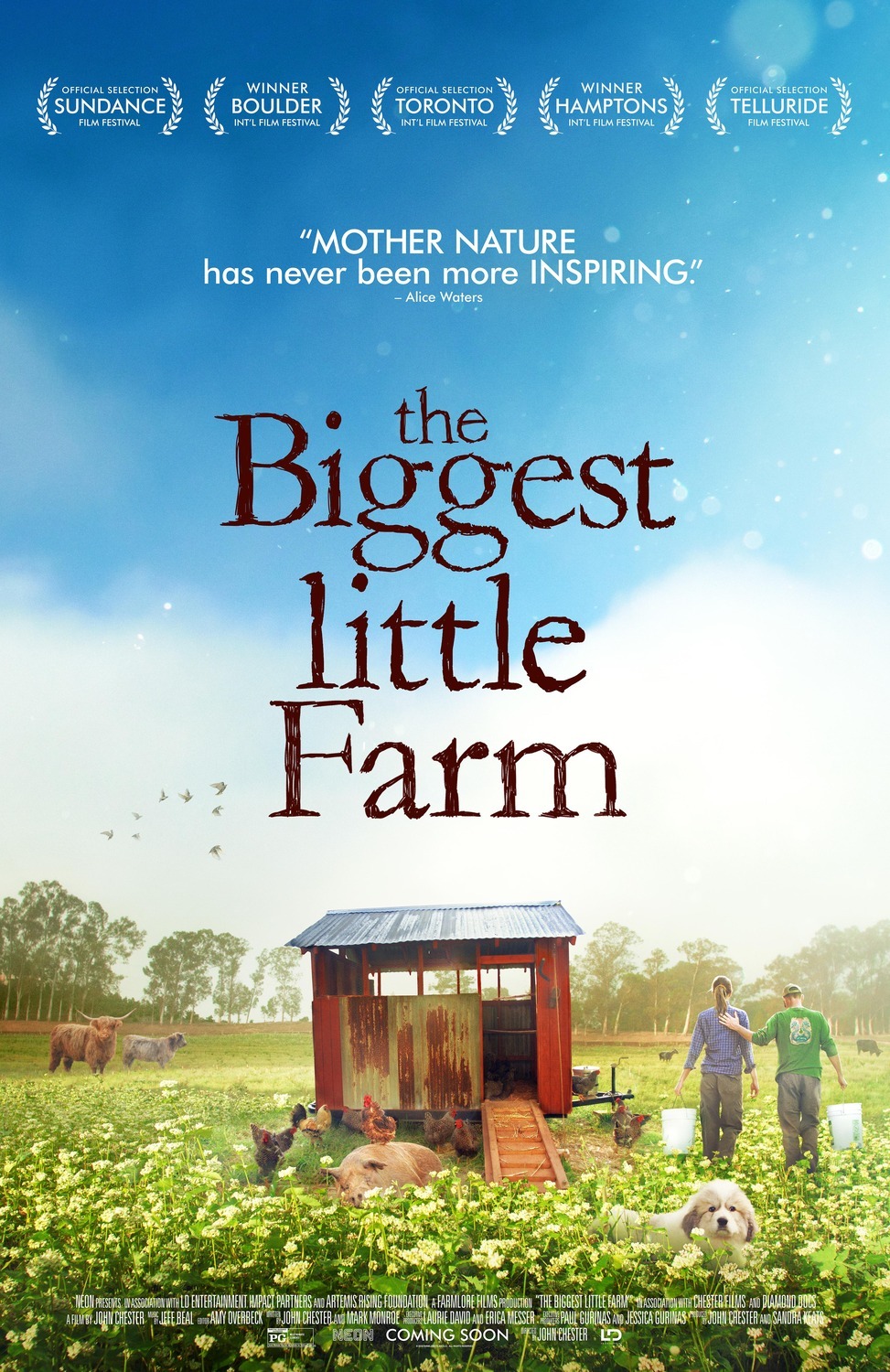 THE BIGGEST LITTLE FARM chronicles the eight-year quest of John and Molly Chester as they trade city living for 200 acres of barren farmland and a dream to harvest in harmony with nature.

Through dogged perseverance and embracing the opportunity provided by nature's conflicts, the Chester's unlock and uncover a biodiverse design for living that exists far beyond their farm, its seasons, and our wildest imagination.
Featuring breathtaking cinematography, captivating animals, and an urgent message to heed Mother Nature's call, THE BIGGEST LITTLE FARM provides us all a vital blueprint for better living and a healthier planet.

"Honeyland" - Date TBA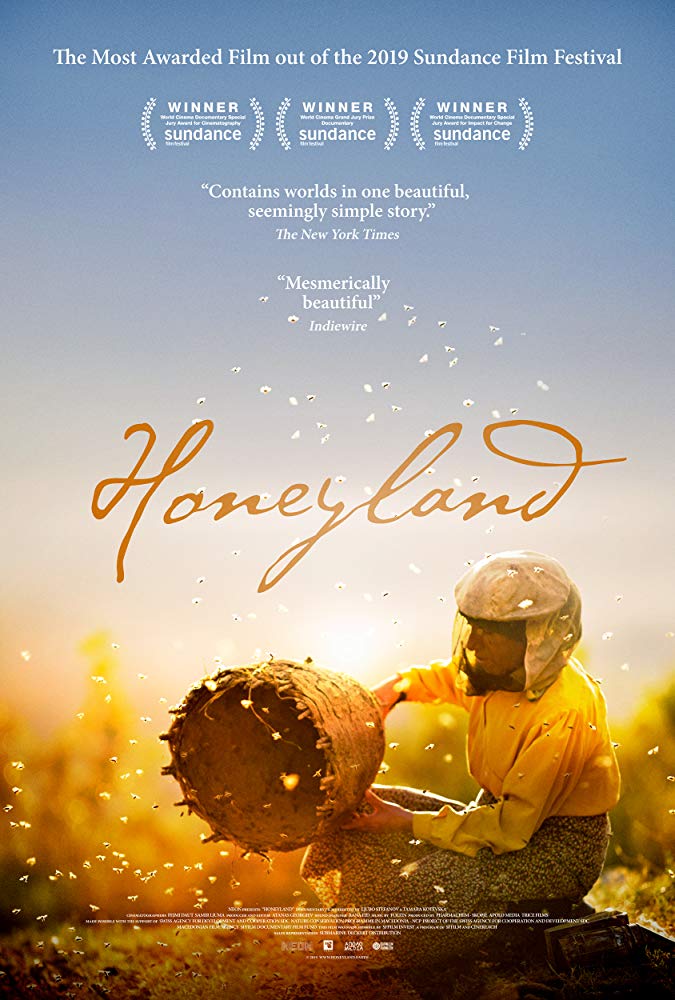 When a nomadic family move in and break Honeyland's basic rule, the last female wild beekeeper in Europe must save the bees and restore natural balance.
Nestled in an isolated mountain region deep within the Balkans, Hatidze Muratova lives with her ailing mother in a village without roads, electricity or running water. She's the last in a long line of Macedonian wild beekeepers, eking out a living farming honey in small batches to be sold in the closest city – a mere four hours' walk away. Hatidze's peaceful existence is thrown into upheaval by the arrival of an itinerant family, with their roaring engines, seven rambunctious children and herd of cattle. Hatidze optimistically meets the promise of change with an open heart, offering up her affections, her brandy and her tried-and-true beekeeping advice.
It doesn't take long however, before Hussein, the itinerant family's patriarch, senses opportunity and develops an interest in selling his own honey. Hussein has seven young mouths to feed and nowhere to graze his cattle, and he soon casts Hatidze's advice aside in his hunt for profit. This causes a breach in the natural order that provokes a conflict with Hatidze that exposes the fundamental tension between nature and humanity, harmony and discord, exploitation and sustainability. Even as the family provides a much-needed respite from Hatidze's isolation and loneliness, her very means of survival are threatened.
The debut feature from documentarians Ljubo Stefanov and Tamara Kotevska HONEYLAND was shot over three years by a skeleton crew committed to an intimate collaboration between filmmakers and subject. HONEYLAND is made with the widescreen sweep of an epic, visually ambitious and driven by an unexpectedly dramatic narrative and a surprising sense of humor. It's a tough and tender portrait of the delicate balance between humankind and nature, a glimpse at a fast disappearing way of life, and an unforgettable testament to one extraordinary woman's resilience.
---

Please note that the views and opinions expressed in these films are those of the filmmakers and do not necessarily reflect the official policy or position of any department or college of Kansas State University nor their campuses. These films are meant to initiate conversation around the film's topics.