Stories from Hospitality Management Students
Thinking about going back to school to complete your bachelor's degree? Students who are completing their bachelor's degree in hospitality management share their stories about what brought them back to the classroom and the challenges they overcame to get there.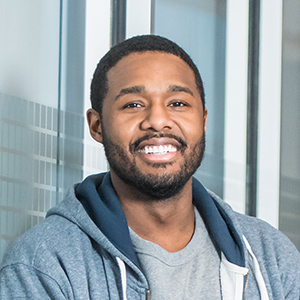 "Most of the challenges, I realized, are mental. The only thing that was really stopping me was me. I was just bringing up excuses about how was I going to work 8 hours and then go to class. I realized I just have to do it. I wasted the opportunity when I first got out of school and life was a little easier. So, it was just getting over that hurdle of stop making excuses and instead find a way to get it done."