Elsa Croft
Admissions Counselor
Contact Info
913-307-7358
elsacroft@ksu.edu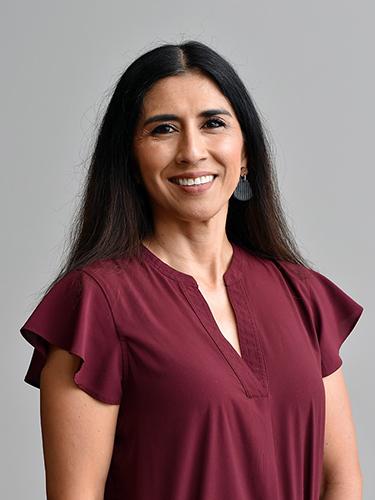 Elsa Croft is an admissions counselor. She works primarily with students in the professional science master's degree and animal health-related degree programs.
Croft comes to K-State Olathe from MRIGlobal, where she worked as an executive administrative assistant since 2018. Her duties there included assisting the vice president of research operations and the resource directors for life sciences, physical sciences, engineering and infrastructure; coordinating travel accommodations and business meetings; preparing local and travel expense reports; and more.
Before joining MRIGlobal, Croft served as the program assistant at K-State's then newly established Food Science Institute for 17 years. In that role, she helped the institute recruit undergraduate and graduate students both domestically and abroad. She also developed materials that supported these recruitment efforts.
Croft received the Spotlight Award from MRIGlobal in 2018, 2021 and 2022. She also was named K-State's Department University Support Staff Employee of the Year in 2015 and 2016; Department Classified Employee of the Year in 2011-2014; Classified Employee of the Year in 2006-2008 and 2011; was a 2011 Meritorious Service Award Recipient; and was recognized for 15 years of service as a support staff at K-State.
She earned her B.S. in Family Studies and Human Services from K-State and was an Honorary Certificate Class XI Leader in the Kansas Agriculture and Rural Leadership program.
She joined K-State Olathe on June 27, 2022.