Catering and Restaurant Showcase
Restaurants, vendors, caterers, and guests from the community are invited to attend the Kansas City Meeting Professionals International Catering/ Restaurant Showcase at Kansas State University Olathe Wednesday, April 10 from 11 a.m. to 2 p.m.

Vendor information
Caterers and vendors can register for a Showcase Booth. Booths start at $125. To view deadlines and/or register your business, click here.
Food demonstrations, food trucks, activities and prizes will be offered from 11 a.m. to 1 p.m., and an educational seminar, led by K-State Olathe's food services and programs manager Bryan Severns, will be held from 1 to 2 p.m. The program will offer an educational opportunity for all guests to learn more about food safety for catering and events.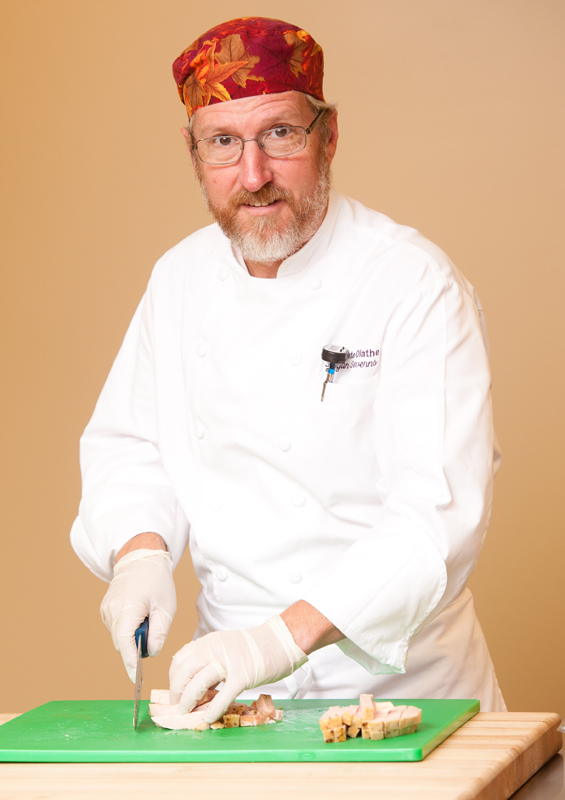 Severns has spent the last 30 years in the restaurant and hospitality industry, having worked as a chef in operations as diverse as hunting camps, hotels and luxury resorts. Before coming to K-State Olathe, Bryan taught for 11 years at the New England Culinary Institute in Montpelier, Vermont with an emphasis on meats and food safety. His presentation will cover food borne illness outbreaks, and watch to watch for at catered events and restaurants as both the vendor and the guest.
There is a $10 charge to attend the showcase. Please pre-register here.
Parking at K-State Olathe is limited to the first 360 guests. Overflow parking will be available at the College Boulevard Activities Center (CBAC) across the street from the university campus, at the Olathe school district's football stadium. Parking is free for all guests.
*The event is sponsored by the Kansas City Meeting Professionals International, the Olathe Chamber of Commerce/Convention and Visitor's Bureau and Kansas State University Olathe.