Outdoor Patio - Deck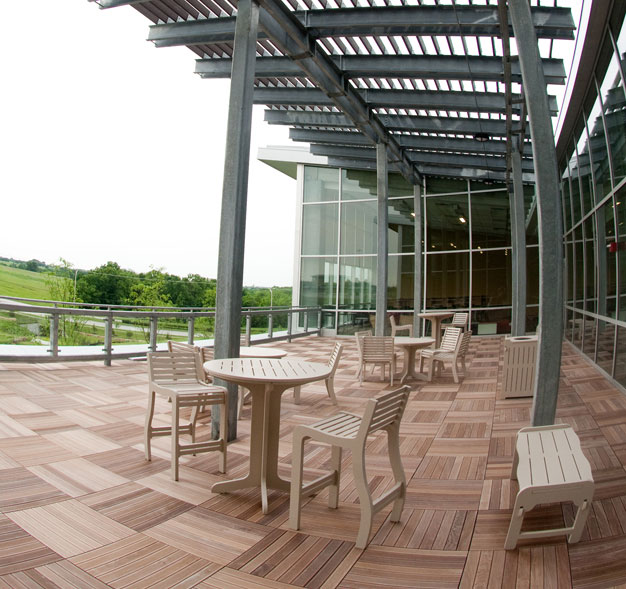 The deck is a great location for a reception or banquet. It is on the 2nd floor just off the classroom hallway. The Patio faces east and overlooks our landscaping, gardens and pond. (1715 sq. ft.)
Room Rates are based on the reserved time. All set up and tear down must fall within the 4 or 8 hour rented time.

Click here to see the rate sheet.*
Room Setup Capacity
Reception 150
Banquet 105
Features
Patio Tables, Chairs and Umbrellas
54" Banquet Tables (Seats 7) and Chairs
Wifi
If you are interested in hosting an event in our facility, please contact Mary Partridge, 913-307-7307,
mpartridge@k-state.edu.
*PRICES ARE SUBJECT TO CHANGE